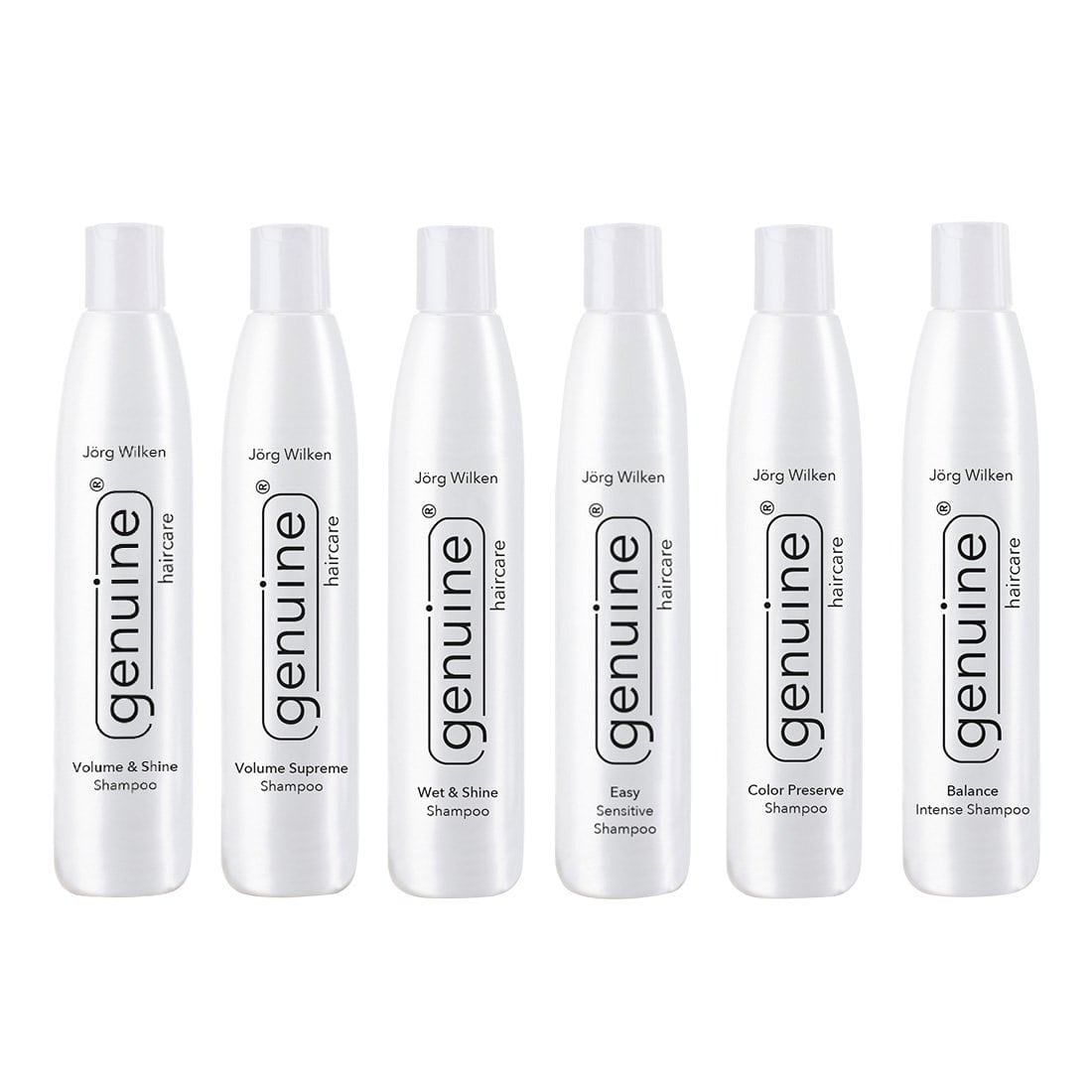 Blond Duo
30 Tage Geld-Zurück-Garantie
Mehr Infos zu den Inhaltsstoffen
The blond duo is the ultimate set for white, gray or bleached hair! While you design your blond tone with the Sølv as you want and get rid of the annoying yellow tinge, the shampoo of your choice maintains scalp and hair.
Set includes

1. Solv silver shampoo
2. A shampoo of your choice

In addition to the SOLV, you can choose from the following Shmapoos:
Volume & Shine: Moisture without complaining
Wet & Shine: Moisture with the help of Moringa oil
Balance intense: anti fat - anti scales
Volume Supreme: A lot of proteins and calms the scalp
Easy sensitive: particularly mild care
Color Preserve: For long -lasting colors
How you use me

1. Use shampoo as a base
2. Then leave the Sølv for 1-3 minutes for gently matting the blondton

Alternatively, you can mix the SOLV with your normal shampoo, so the effect is weakened.
Article details



Versandgewicht: 0,56 Kg
Inhalt: 500,00 ml
Abmessungen ( Länge × Breite × Höhe ): 21,50 × 9,00 × 4,50 cm
IST DAS PRODUKT FÜR MICH GEEIGNET?
VERSAND

Die Lieferung der Ware erfolgt weltweit.

Versandkosten (inkl. MwSt.)
Lieferungen im Inland (Deutschland): 
DHL GoGreen (klimaneutral) 5,00€
Ab einem Bestellwert von 40,00€ liefern wir versandkostenfrei.
Lieferzeit: 3-5 Tage

Lieferungen in der EU (inkl. CH+UK)
DHL GoGreen 7,90€

Andere Länder auf der Welt: 34,00€
Blond Duo
Sale price

44,00 €
Regular price

0,00 €
Choose options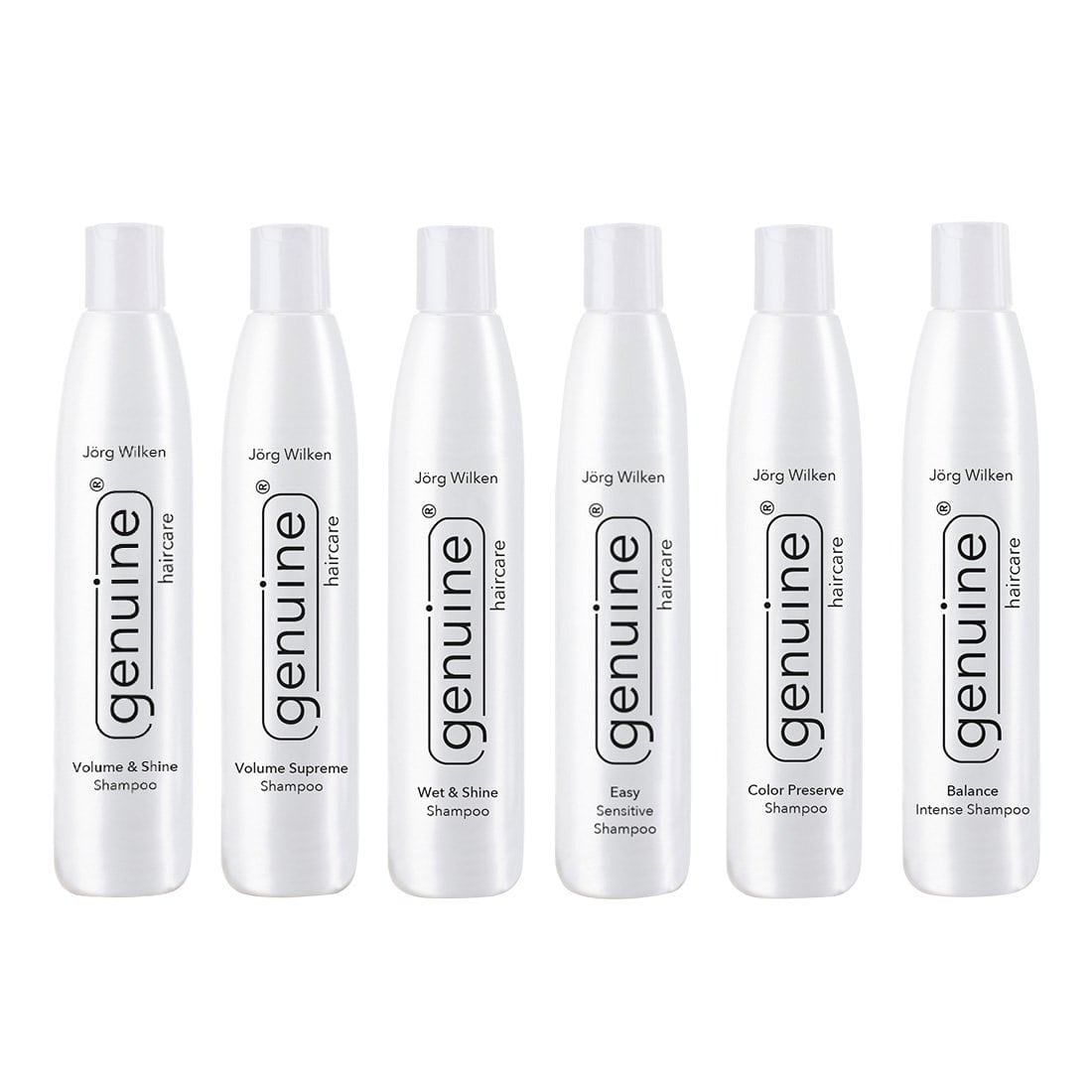 Blond Duo
Sale price

44,00 €
Regular price

0,00 €
need help?
Frequently asked questions about Sølv Silberhampoo
No.

Due to its purple pigmentation, the Sølv only works yellow in the complementary color. So your hair should contain yellowish color pigments. The hair color spectrum ranges from dark blonde to gray. Stripes can also be influenced by the Sølv and displaced. :)
We always recommend starting a minute with a low exposure time. Over time, of course, you can approach yourself and let it work for longer if desired.
In any case! Like to use the silver shampoo as a base and then use another care shampoo. Alternatively, you can mix the Sølv with another care shampoo in advance.
If you leave a silver shampoo too long in your hair, your hair can get a purple stitch. But don't worry, that is usually not permanent. :) A laundry with a cleaning shampoo should fix the problem quickly. :)
If you need a little longer for the application, it recommends using one -off gloves. Otherwise, the discoloration should disappear after a few hand washes. :)
Super Shampoo, sehr zufrieden mit den Produkten
Finde beide Shampoos super! Hab schon mehrere Silbershampoos ausprobiert, aber das war bisher wirklich das beste! Und auch das andere Shampoo ist super und riecht außerdem toll!
Zufrieden
Super Shampoo - benutze ich schon seit vielen Monaten - immer wieder gerne. Mir kommt nix anderes mehr an meine Haare.
Super Produkt kann ich nur empfehlen