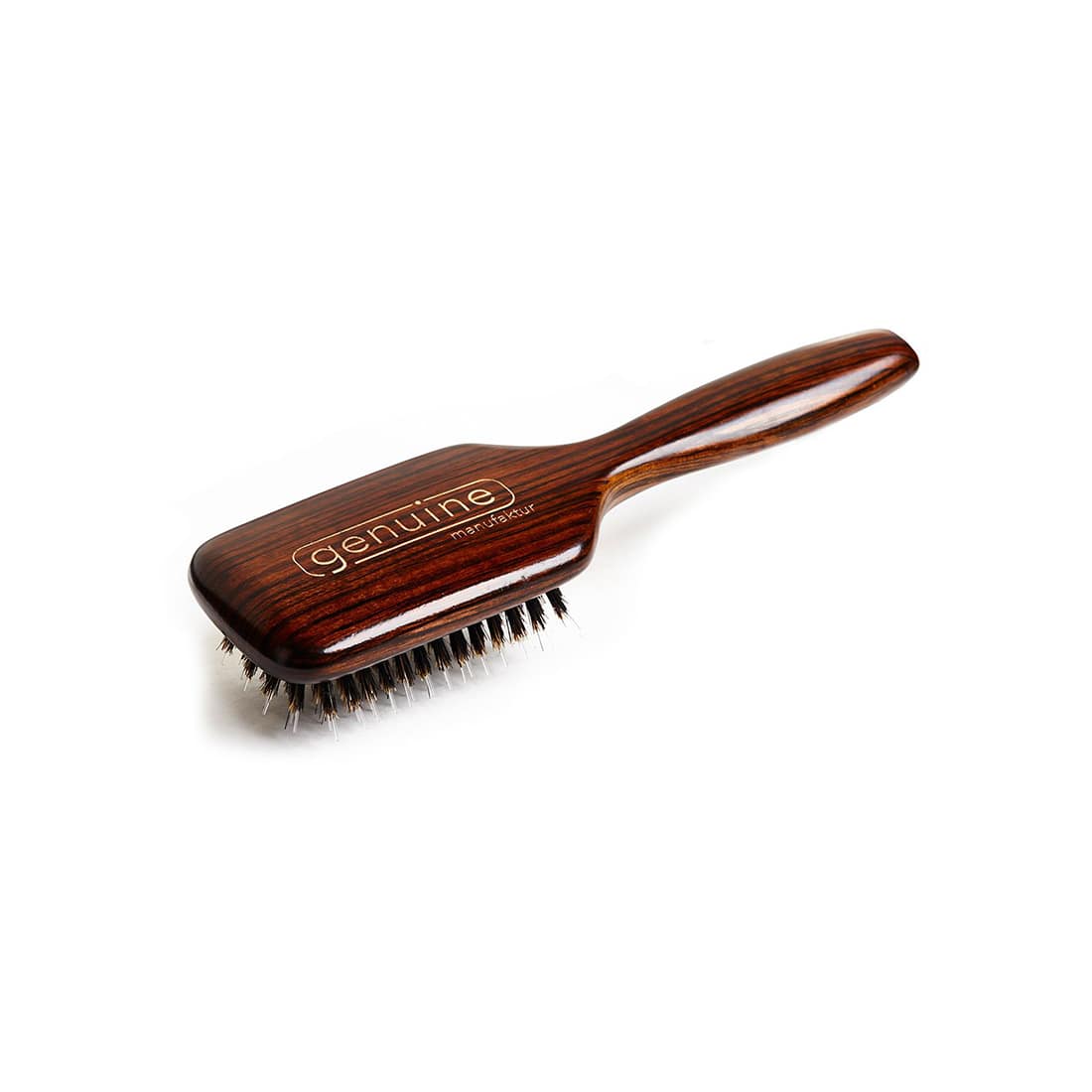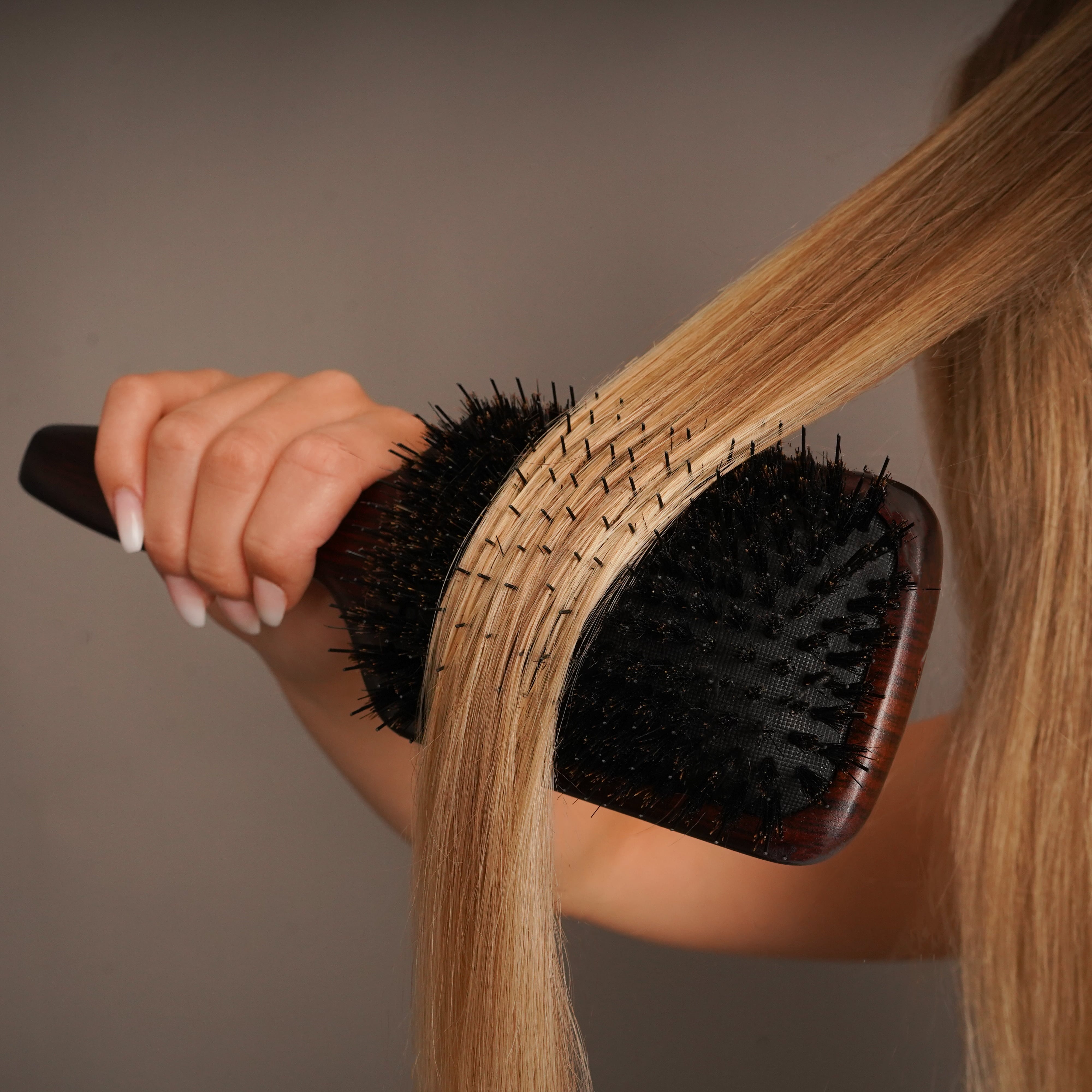 Care Brush Travel
30 Tage Geld-Zurück-Garantie
Mehr Infos zu den Inhaltsstoffen
Care your hair while you brush it!

Your perfect companion - the Care Brush Travel
Have you heard of the incredible advantages of wild boar bristles for your hair care? They absorb your scalp natural oil and distribute it evenly in the hair, which makes the approach freshly fresh and the lengths dry out less.

And the best thing about it? Our brushes are 100 % natural, consisting of wild boar bristles and wood made of sustainable forestry. They are made by hand in Germany and also offer an antistatic effect as well as protection for your hair lengths and tips. Now discover the advantages of natural brushes for healthy and radiant hair.

How do you use me

You should brush your hair regularly - preferably before and after hair wash and before going to bed to prevent annoying knots in your hair. In general, when combing, you should always work your way up from the lengths and tips to the base to better solve knots. After that, all of the hair should always be brushed through from the approach to the tips so that the scale layer can be optimally aligned and a beautiful shine is created.
In general: the hair is most sensitive when wet, so it should be combed with a comb when wet and only brushed through with a brush in a towel -dried condition.

Nursing instructions

For daily cleaning, you can remove the hair from the hairbrush in question with a comb or a second hairbrush. Cut the dust or dirt out by knocking slightly.

Every now and then you can accept some lukewarm water for cleaning, possibly also a small amount of your shampoo. Make sure not to get the wood of the brush too wet and dry it out well after cleaning. Then put the brush to dry so that the bristles point down.

The brush likes it dry, no moisture please! So keep them in a dry place.
Article details

Natural materials have outstanding properties for healthy hair care. Wild boar bristles are open and absorbent. When brushing, take the sebum from the scalp and transport it as natural protection into the lengths and tips of your hair. This reduces split, hair breakage and dry hair. The particularly narrow wild boar bristles smooth the hair layer of hair - so your hair gets a powerful and natural shine. For natural and gentle care. Genuine Classic brushes have a grip made of real wood, which is obtained from sustainable forestry. The elegantly polished surfaces lie comfortably and gently in the hand.

Suitable for the following hair types:
Suitable for all hair types.

Dimensions:
Vesand weight: 0.10 kg
Contents: -
Dimensions (length × width × height): 6.50 × 4.30 × 22.00 cm

More information:
Care effect only occurs after repeated use.
Do not apply to wet hair.
IST DAS PRODUKT FÜR MICH GEEIGNET?
VERSAND

Die Lieferung der Ware erfolgt weltweit.

Versandkosten (inkl. MwSt.)
Lieferungen im Inland (Deutschland): 
DHL GoGreen (klimaneutral) 5,00€
Ab einem Bestellwert von 40,00€ liefern wir versandkostenfrei.
Lieferzeit: 3-5 Tage

Lieferungen in der EU (inkl. CH+UK)
DHL GoGreen 7,90€

Andere Länder auf der Welt: 34,00€
Care Brush Travel
Sale price

38,00 €
Regular price

38,00 €
Choose options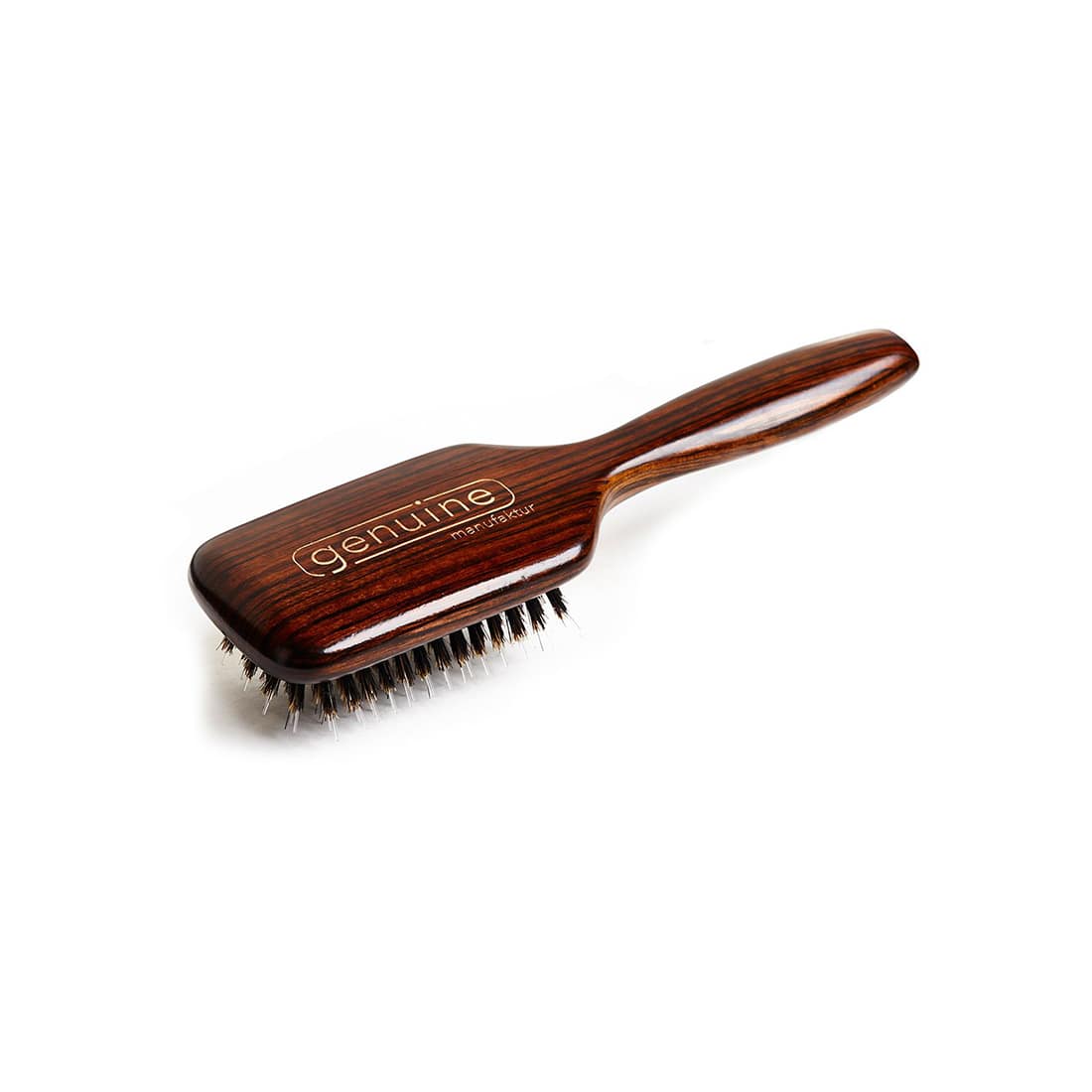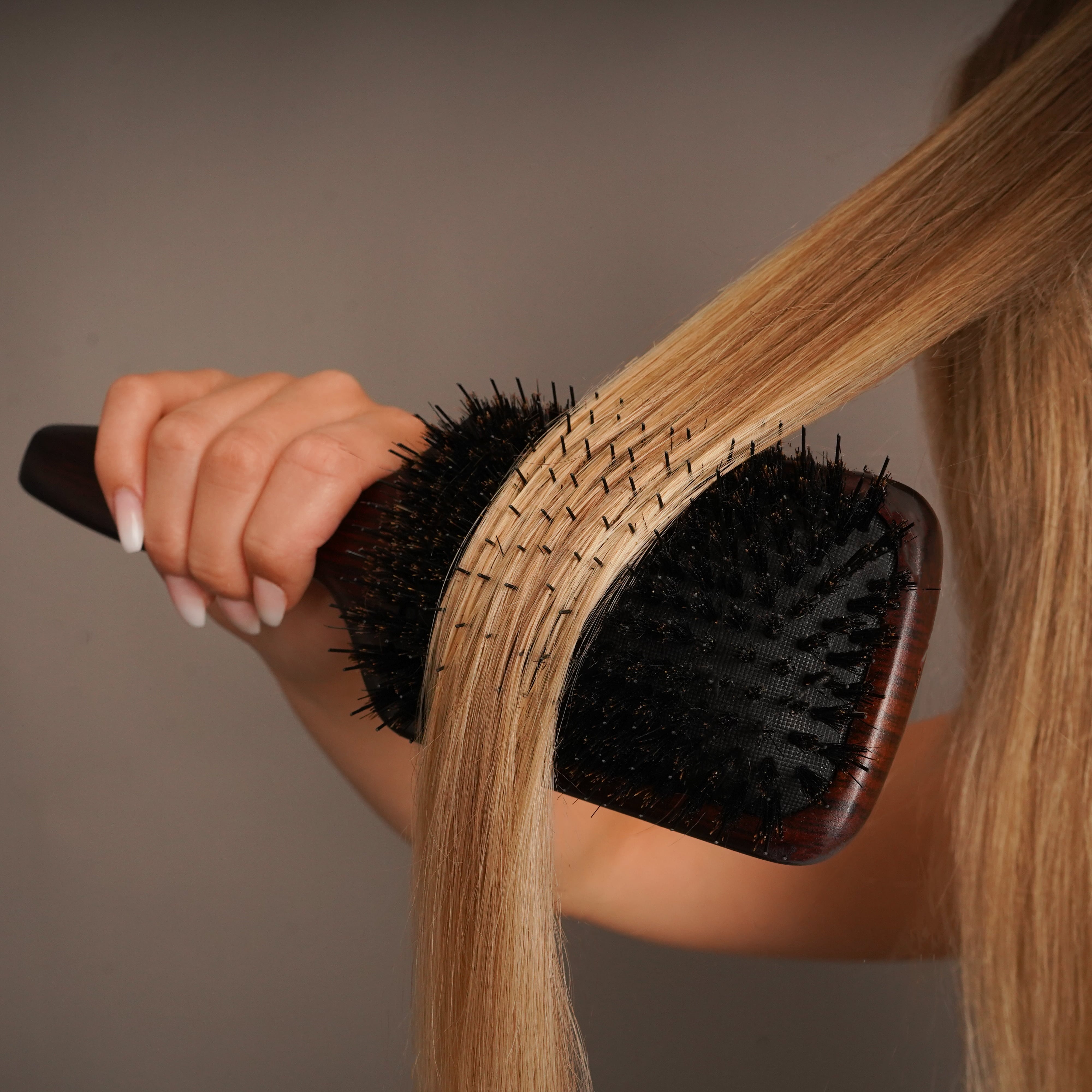 need help?
Frequently asked Questions.
For regular cleaning, it is enough to remove the hair that got stuck with a comb. Over time, small scales, styling residues and dust in your Care Brush probably also collect. A comb for cleaning is probably not enough here. You can simply accept some lukewarm water for cleaning, possibly also a small amount of your shampoo. Then put the brush to dry so that the bristles point down.
Your brush has to be touched on at the beginning. The natural wild boar bristles must first pick up the fats of your hair so that the brush has the effect described. After a few uses, the problem should certainly be unnecessary.
Nie wieder OHNE
Früher hatte ich bürsten bei denen das kämen einfach weh tat, nasse Haare zu kämmen war für mich Horror
Mit dieser Bürste ist es einfach next Level, ich Liebs und meine Haare glänzen und ich käme ohne schmerzen 😅
Sehr gut
Mit der Haarbürste komme ich leicht durch mein dickes, lockiges, längeres Haar.
sehr positive Erfahrung
unkomplizierter Bestellvorgang, schnelle Lieferung in angemessener Verpackung. War ein Geschenk für meine Schwester und ihre erste Rückmeldung war sehr positiv
wie schön zu lesen, dass Du Deiner Schwester ein Geschenk gemacht hast❤
wir freuen uns zudem sehr über Deine Anerkennung