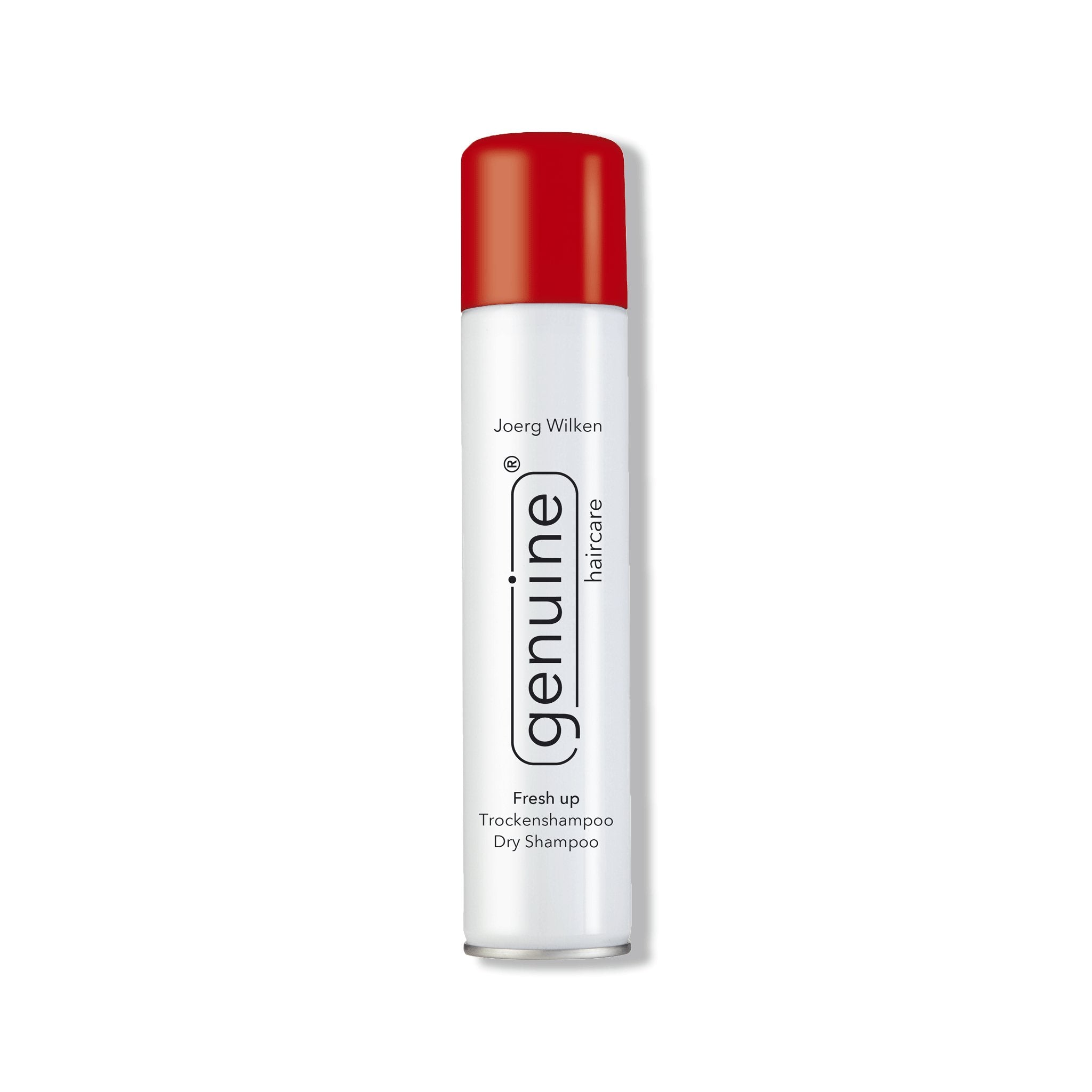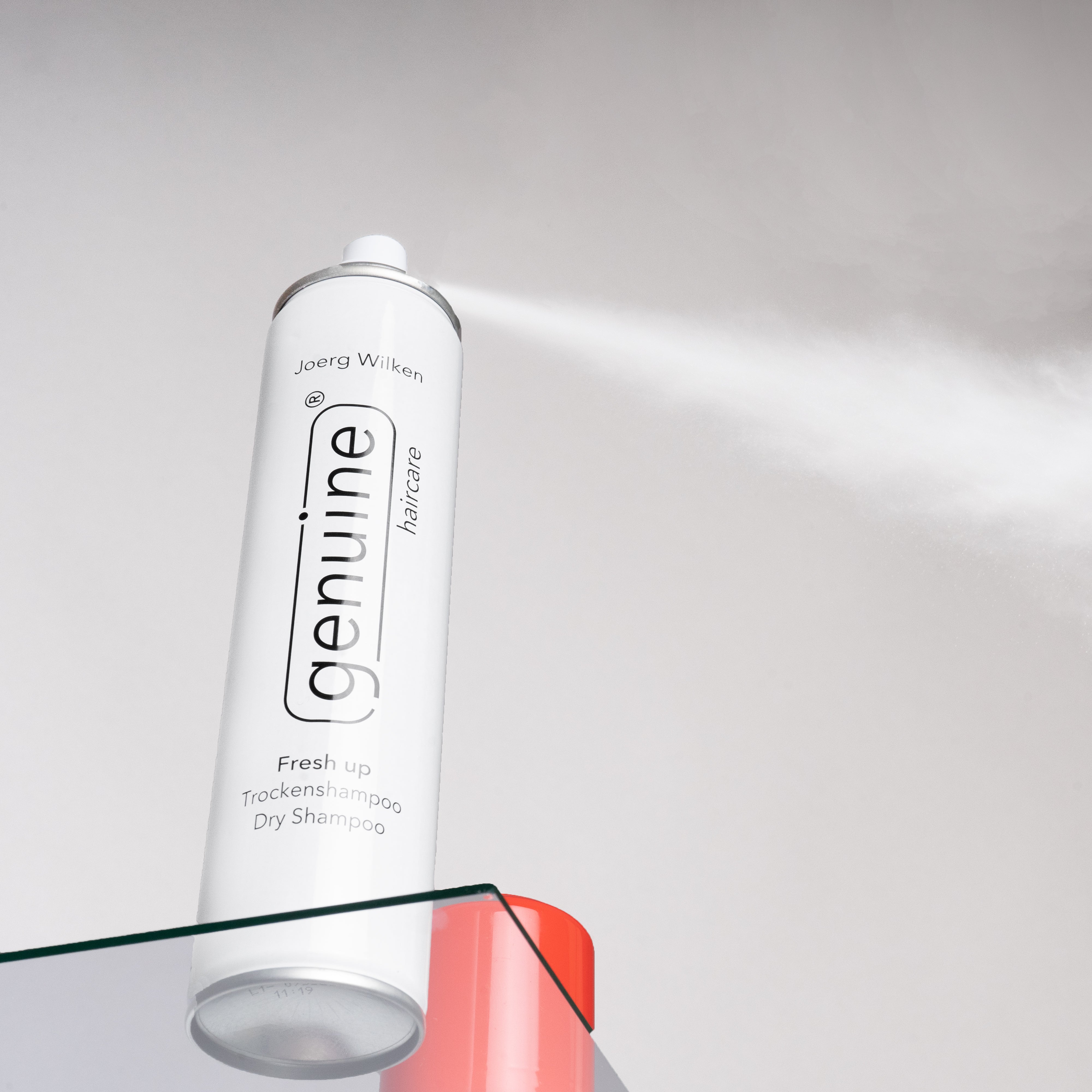 Fresh hair everywhere and everywhere! Fresh Up eliminates oil and smells for a clean, well -kept look without residues.
Fresh up Dry shampoo
Sale price

28,00 €
Regular price

28,00 €
(14,00 € /100ml)
Tax included. Shipping calculated at checkout
30 Tage Geld-Zurück-Garantie
Mehr Infos zu den Inhaltsstoffen
Freshness from the can! The fresh up dry shampoo neutralizes smells and degreases the hair.

It does not leave any traces and do not glue. You will be surprised at how easy it is to leave your hairstyle without leaving any residues or bonds. Without any hair washing! And best of all: with Fresh Up you will also receive volume and abundance for a perfect styling effect!
How do you use me

1. Shake the bottle well, spray the hair at a distance of 25 cm and let it work for 1 minute.
2. massage the hair carefully and shake well
3. Then style as usual!
Article details

Fresh up dry shampoo dry shampoo 200 mldas perfect care and styling product between the hair washes. Without moistening it, the hair looks fresh. The hair immediately gets more grip and structure. Neutralizes smells.

Suitable for the following hair types:
Suitable for all hair types.

Dimensions:
Vesand weight: 0.18 kg
Content: 200.00 ml
Dimensions (length × width × height): 4.50 × 4.50 × 21.80 cm

More information:
Suitable for extensions
Shake the bottle well
Put sparingly in the approach

Ingredients:
BUTANE, ISOBUTANE, PROPANE, ORYZA SATIVA ­RICE STARCH, ALCOHOL DENAT., CYCLOPENTASILOXANE, PARFUM ­FRAG RANCE, SORBITAN LAURATE, BENZYL ALCOHOL, BENZYL SALICYLATE, ALPHA-ISOMETHYL IONONE, LIMONENE, LINALOOL, COUMARIN, CITRONELLOL, GERANIOL, CETRIMONIUM CHLORIDE
IST DAS PRODUKT FÜR MICH GEEIGNET?
VERSAND

Die Lieferung der Ware erfolgt weltweit.

Versandkosten (inkl. MwSt.)
Lieferungen im Inland (Deutschland): 
DHL GoGreen (klimaneutral) 5,00€
Ab einem Bestellwert von 40,00€ liefern wir versandkostenfrei.
Lieferzeit: 3-5 Tage

Lieferungen in der EU (inkl. CH+UK)
DHL GoGreen 7,90€

Andere Länder auf der Welt: 34,00€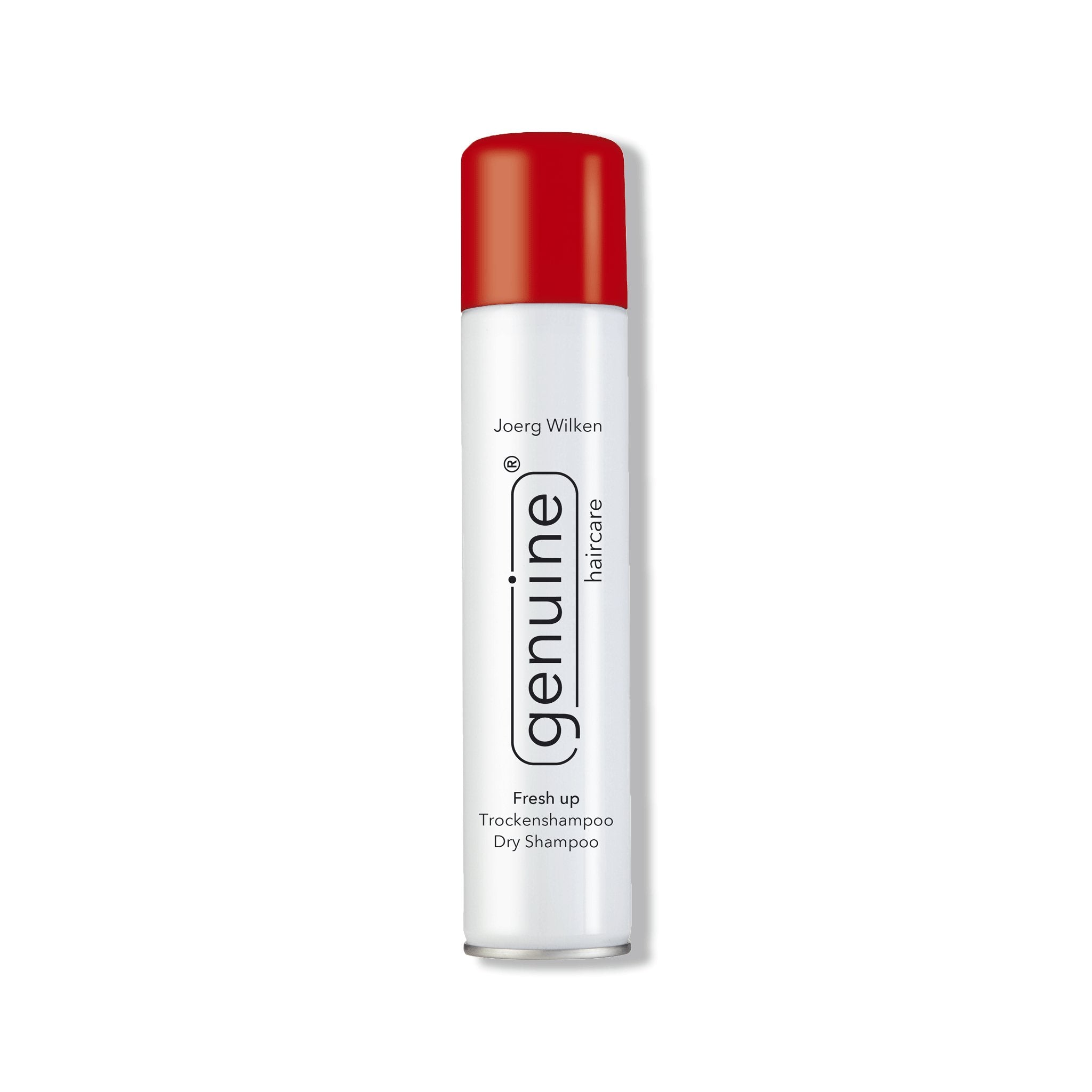 Fresh up Dry shampoo
Sale price

28,00 €
Regular price

28,00 €
Choose options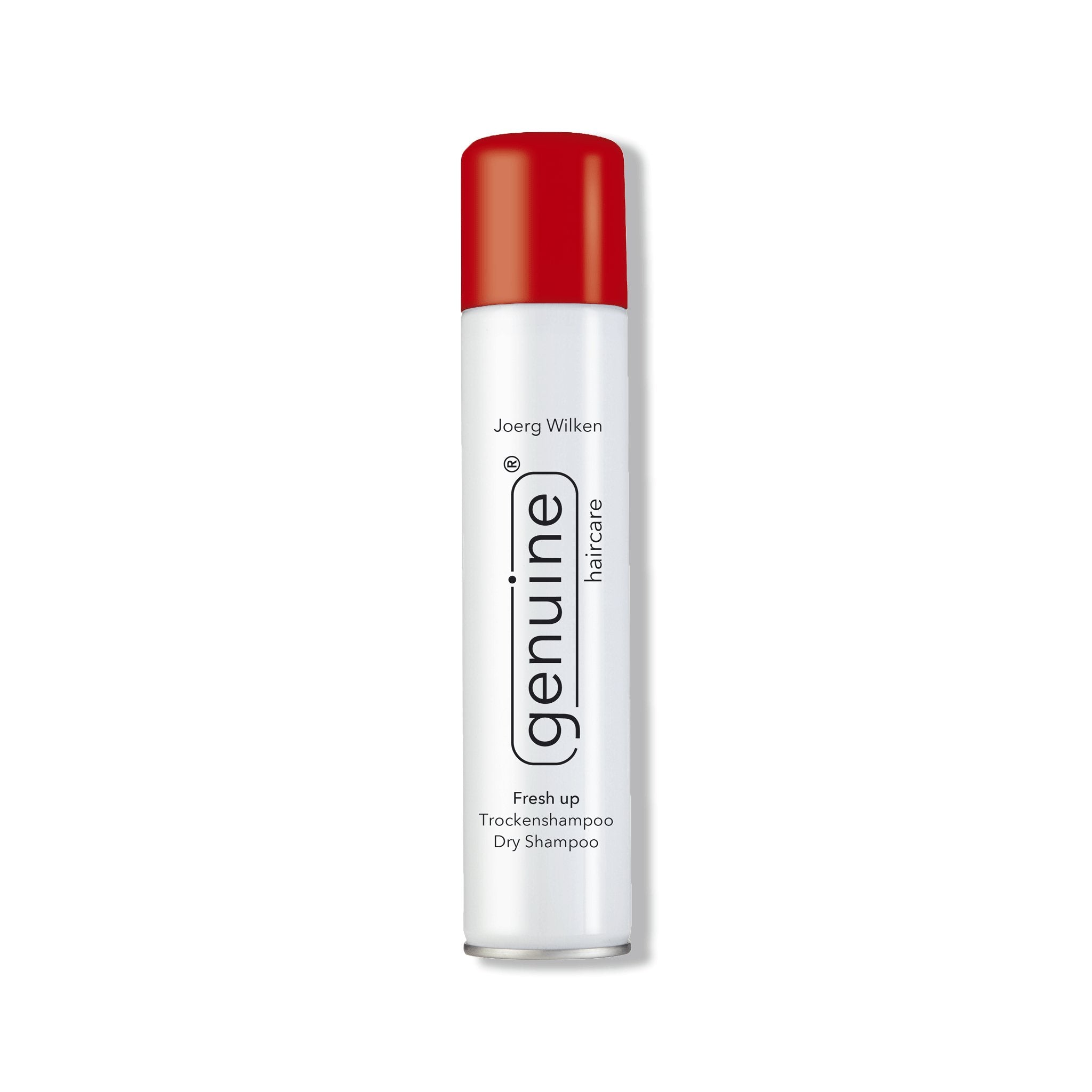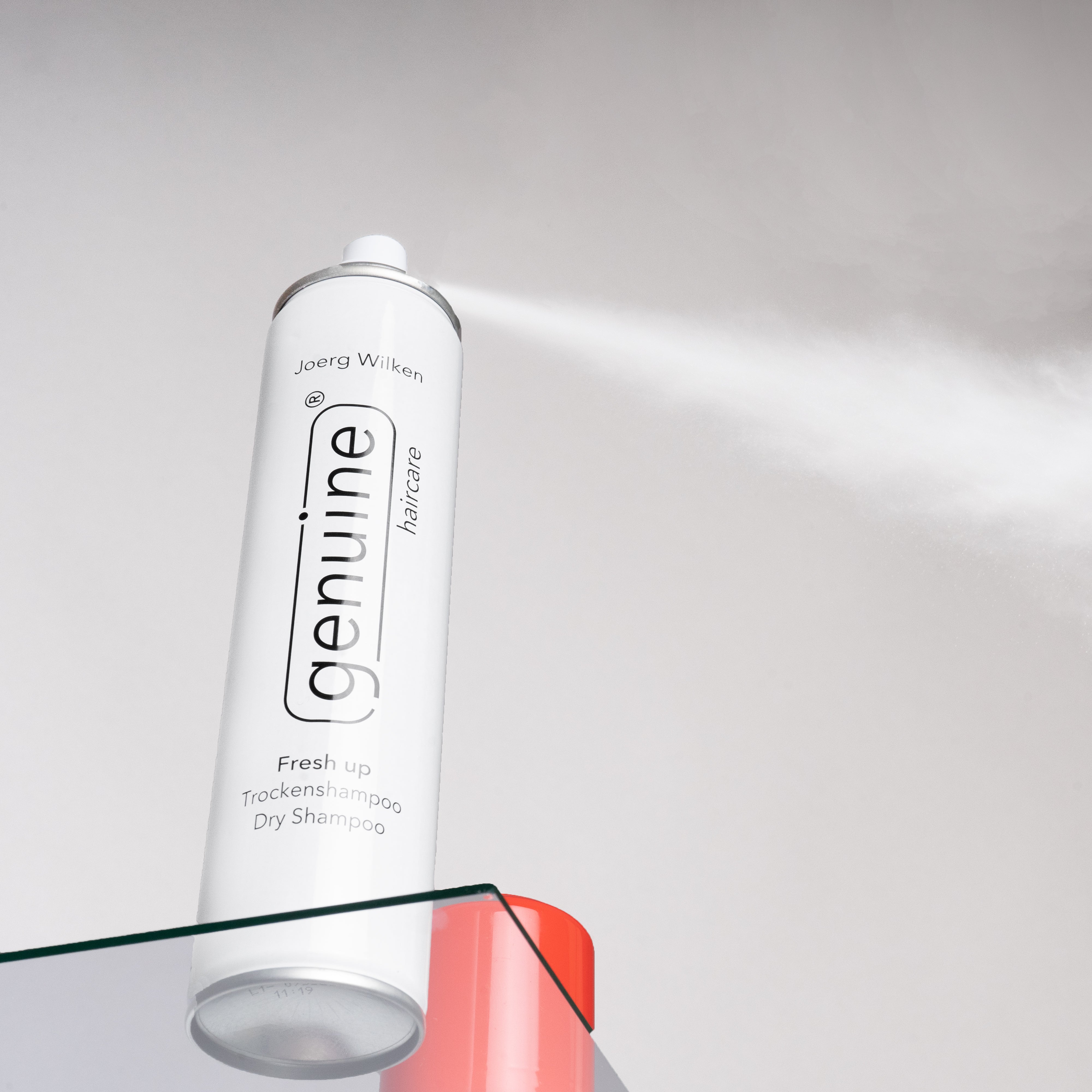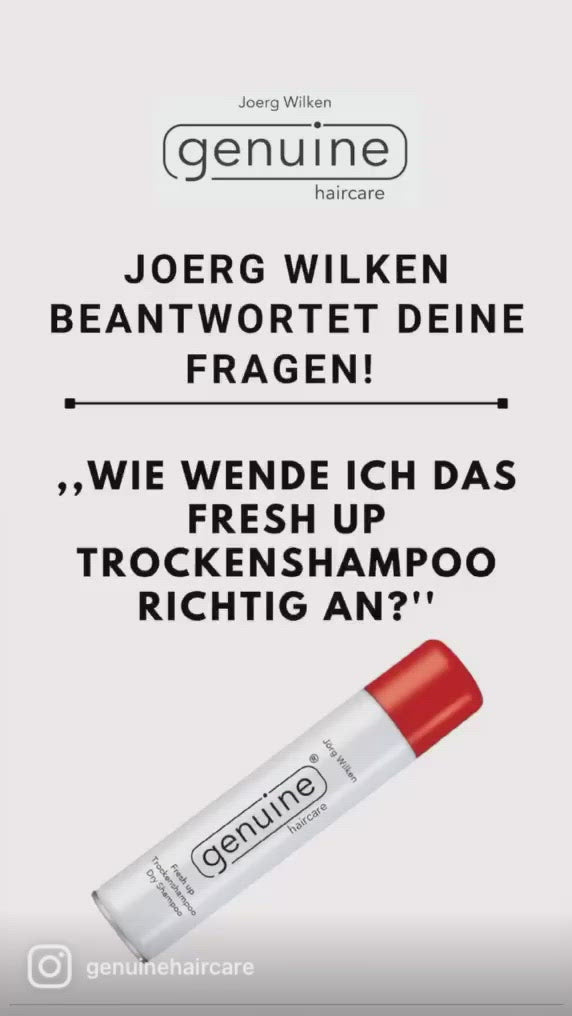 Only the best is good enough for your hair.
That is why we have developed a dry shampoo at Genuine Haircare that is specially tailored to the needs of your hair. Our goal was to eliminate the typical problems of dry shampoos and to give our customers many "good hair days" - and we have succeeded! Our dry shampoo was developed in Germany and is invisible when used correctly. It does not leave white or gray traces in the hair and can also be used without hesitation on dark hair. We are convinced that our fresh up dry shampoo is the best on the market! Of course, dry shampoo does not replace hair washing. However, it is a great invention that can make life easier, especially if you have long hair and the hair washing is annoying. Excessive hair was not good for your hair and scalp. Therefore, you should delay the hair wash and use our dry shampoo instead.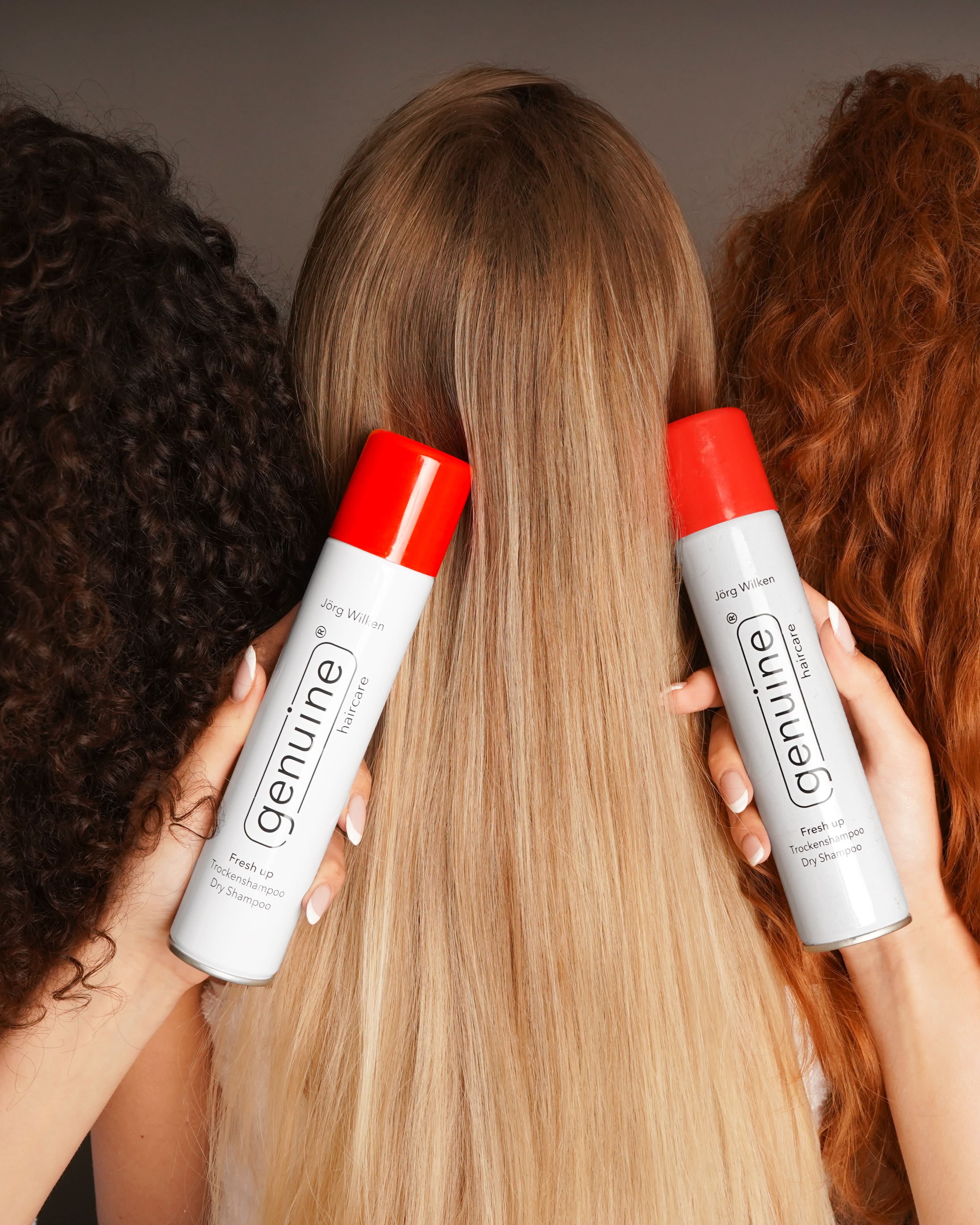 With our dry shampoo you can reduce the hair wash and train your hair not to become fatty as quickly.
Getting fat is a typical reaction of the scalp to dryness. If you wash your hair less, the scalp will no longer become so dry and the body no longer reacts as much to it. We recommend that you wean your scalp from daily hair wash within 60 days. In the first 30 days you reduce washing every second or third day and in the next 30 days to every third or fourth day. For the intermediate days and if you don't feel fresh, you can simply use our fresh up dry shampoo. The right mix do it! We recommend that you use our dry shampoo twice between the hair washes and then wash again. This is how your hair stays healthy and always look fresh. Fazit: Our Fresh up dry shampoo from Genuine Haircare is the best dry shampoo on the market! Made in Germany, Cruethy Free and with a 30 -day guarantee of satisfaction. It helps you keep your hair healthy and also looks great. Use it twice between the hair washes and you will never have greasy hair again.
need help?
Frequently asked Questions.
That is up to you. Just see how your hair feels best and how you can get along better with your hair. For the anti-fat effect, the time plays when it is used, namely no role. If you sprinkle it in the evening, it can work for longer. Immediately after use, it gives your hair more abundance and grip.
Since the fresh up not only degreases your hair, but also gives abundance and grip, you can also put in your lengths and tips in a few sprays. In any case, your hair does not harm.
No. The fresh up bridges the time to the next hair washing, but does not replace it. After 3-4 days at the latest, you should wash your hair with shampoo to remove bacteria and styling residues. If you do sports or sweat strongly, we even recommend a more common hair wash.
Bestes Trockenshampoo
Ich habe schon sooo viele Trockenshampoos versucht. Habe schnell fettendes Haar, und kann/will nicht täglich waschen. Dieses ist das beste! Unglaublich wie schön die Haare danach aussehen!
Geht nicht besser!
Tolles Produkt. Hinterlässt keine Spuren, schnell in der Anwendung und erfüllt seinen Zweck super. Ich kann es nur weiterempfehlen.