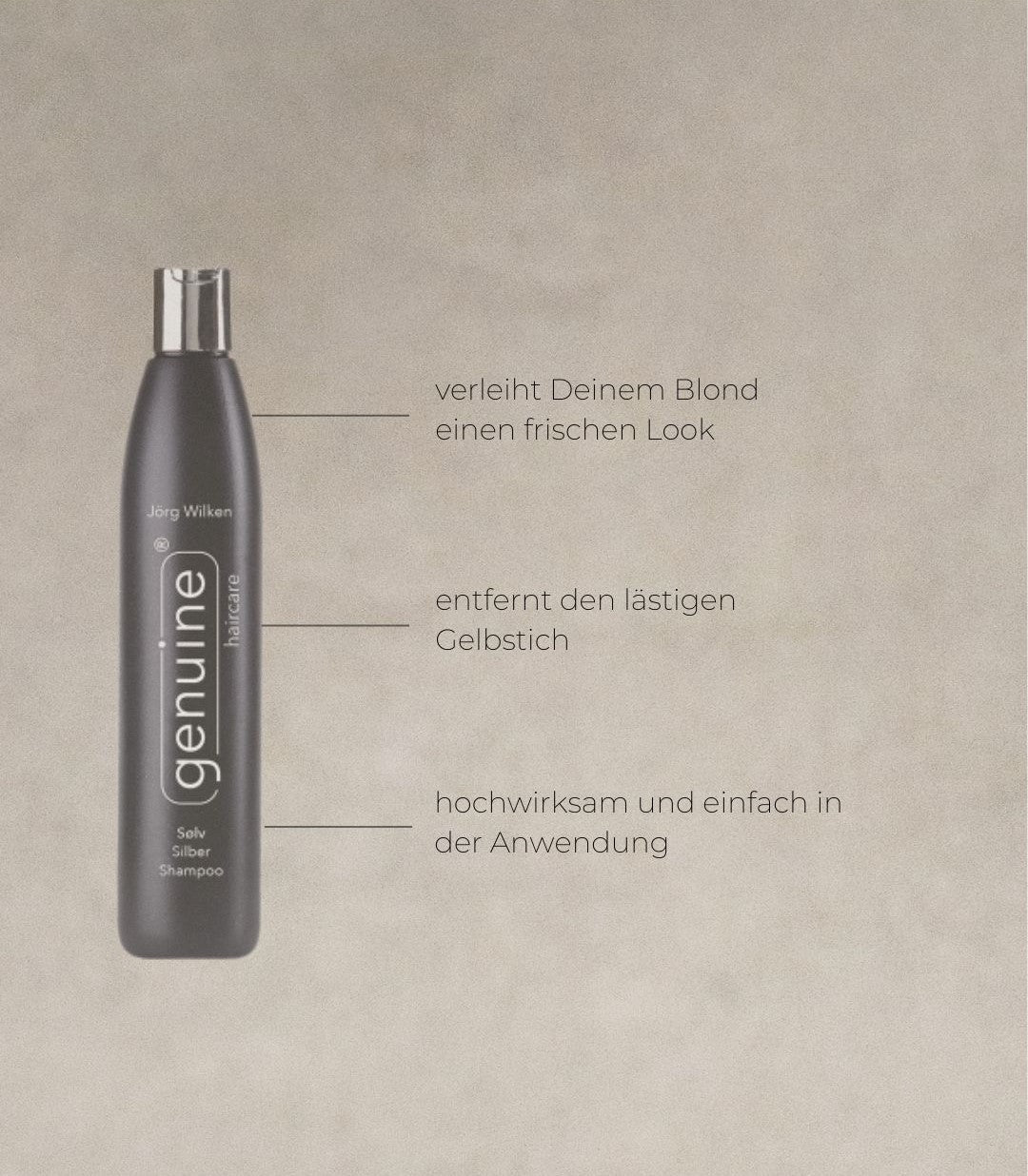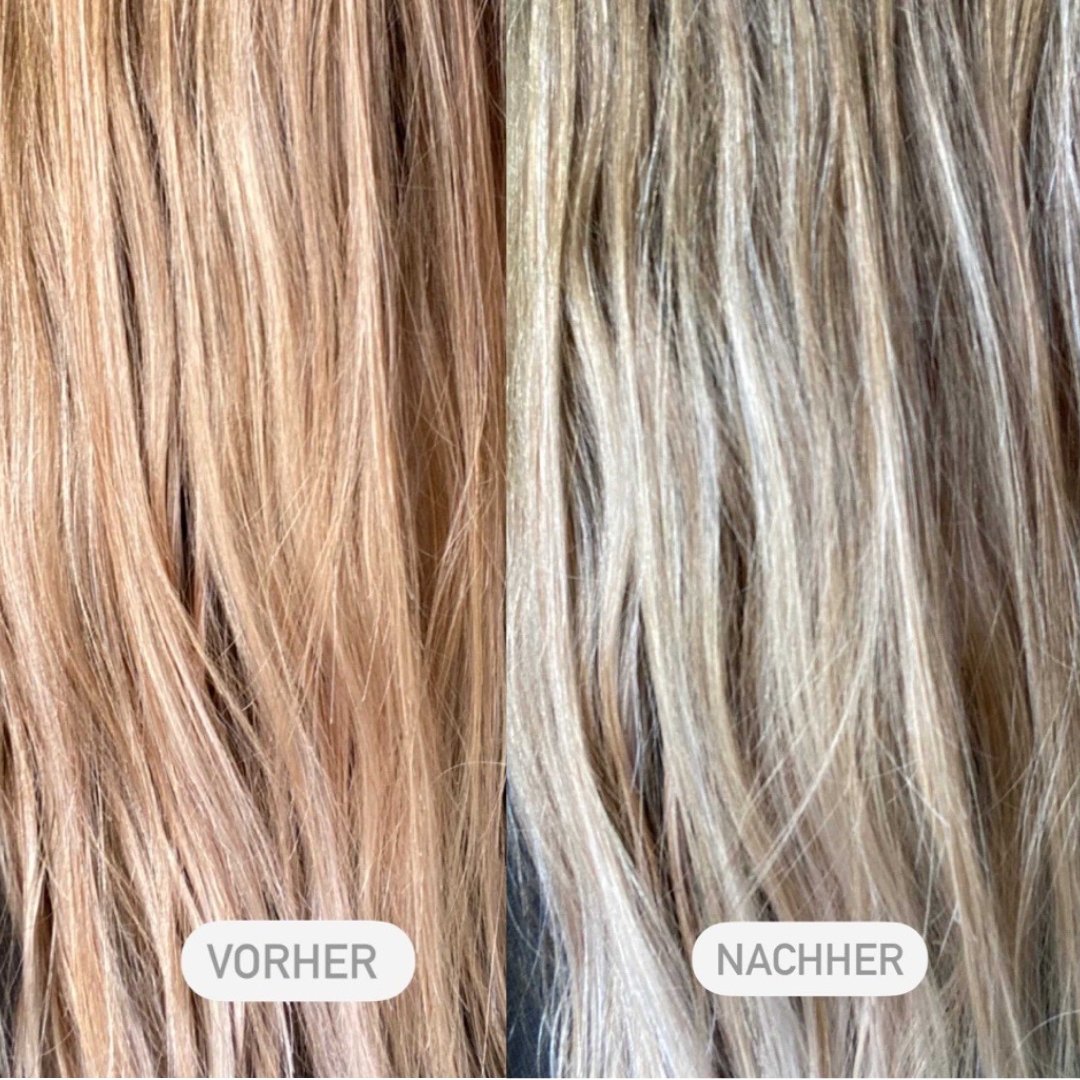 Unhanged cool beauty with Sølv. The insider tip against yellow tinge. Transforms blonde and gray hair into cool tones and at the same time maintains intensively.
Sølv Silver Shampoo 1000 ml
30 Tage Geld-Zurück-Garantie
Yellowstitch Adé!
Our Sølv silver shampoo is our secret to blonde and gray hair that needs a cool tone and wants to free itself from annoying yellow tinge. Thanks to the highly concentrated formula, small quantities achieve a big effect. But the best thing is that it not only contains color pigments, but also nourishing ingredients, in contrast to other silver shampoos.

For a milder effect, you can simply add a small amount to your normal shampoo.

How do you use me

1. rub a small amount of the shampoo in your hands until it starts to foam, then apply the wet blonde or gray hair and massage it in gently.

2. Let a maximum of 1-2 minutes work at the beginning to get a feeling for the product. Then design the exposure time depending on the result and condition of the hair (may also be longer than 1-2 minutes). This gives the purple color pigments enough time to bleach the yellow color pigments.

3. Use silver shampoo whenever you want to upset your blonde. Either use another care shampoo alternately or mix it with care shampoo at 50/50.
Who am I suitable for?

The Solv silver shampoo is designed for all hair structures and picks up the yellow tinge in the hair.
Natural blonde, bleached hair/strands, gray and also white hair become fresh and radiant after use.

Customers Examples:
Name: Katja Klumm
Age: 25
Hair type: long hair, fine hair, wavy hair, blonde
Review:
"My blonde was really not so beautiful for a long time. After an application you can see direct differences. My tip to you: Varrier a little with the exposure time and find your perfect color."

Name: Hildegart woman
Age: 69
Hair type: shoulder -length hair, fine hair, gray
Review:
"My gray hair didn't really look so fresh for a long time. Thank you very much!"

Name: Gabi Kösters
Age: 40
Hair type: Undercut with blonde strands, fine hair, brown top hair
Review:
"If I hadn't thought that silver shampoo bleached my blonde scratches without discoloration of my brown undercut. Nice that I can set a few nice accents without influencing my really hair color."
Article details

Maintains and gives the hair a cool nuancation. Gray hair also looks fresh again. Contains an ideal combination of care substances and color pigments that remove the unwanted yellow tinge during the first application and gives fresh color.

Suitable for the following hair types:
Suitable for all hair types. Only works with blond or bleached or gray/white hair.

Fragrance:
Pleasant chai latte fragrance for a special care experience.

Dimensions:
Vesand weight: 1.11 kg
Content: 1000.00 ml
Dimensions (length × width × height): 8.00 × 8.00 × 25.40 cm

More information:
Suitable for extensions.
Disposable gloves recommended to apply.
For bleached hair and strands, suitable for gray and natural blonde hair

INGREDIENTS:
Aqua, sodium laureth sulfate, cocamidopropyl betaine, lauryl glucoside, coco-glucoside, glyceryl oleate, polyquaternium-7, glycol distearate, laureth-4, perfume, phenoxyethanol, benzyl alcohol, potassium sorbate, tocopherol, sodium chloride, sodium chloride Citrate, Citric Acid , Polyquaternium-10, Cocodimonium hydroxypropyl hydrolyzed keratin, acid violet 43, Eugenol, Limonene, coumarin, cinnamal
IST DAS PRODUKT FÜR MICH GEEIGNET?
VERSAND

Die Lieferung der Ware erfolgt weltweit.

Versandkosten (inkl. MwSt.)
Lieferungen im Inland (Deutschland): 
DHL GoGreen (klimaneutral) 5,00€
Ab einem Bestellwert von 40,00€ liefern wir versandkostenfrei.
Lieferzeit: 3-5 Tage

Lieferungen in der EU (inkl. CH+UK)
DHL GoGreen 7,90€

Andere Länder auf der Welt: 34,00€
Sølv Silver Shampoo 1000 ml
Sale price

75,00 €
Regular price

88,00 €
Choose options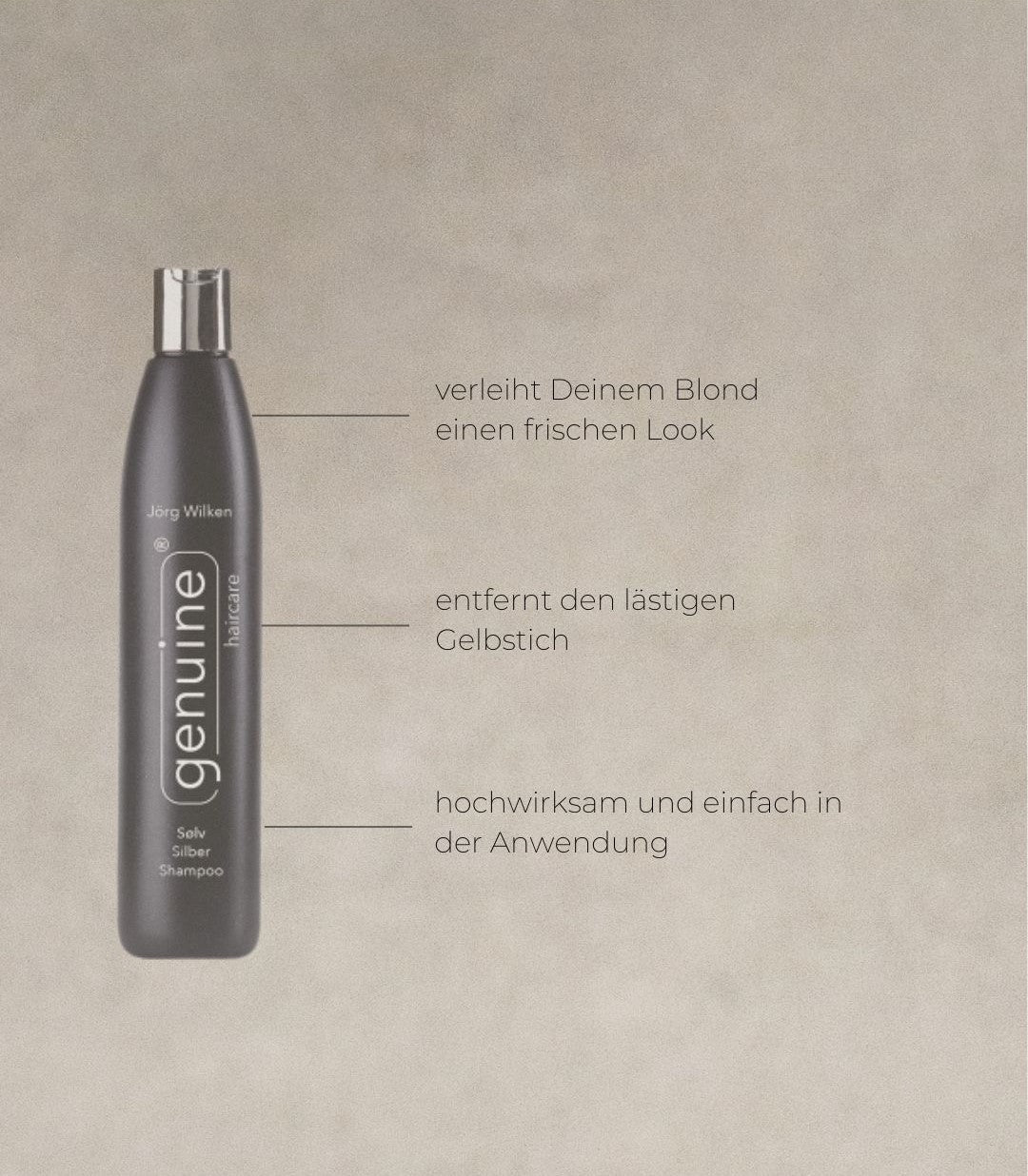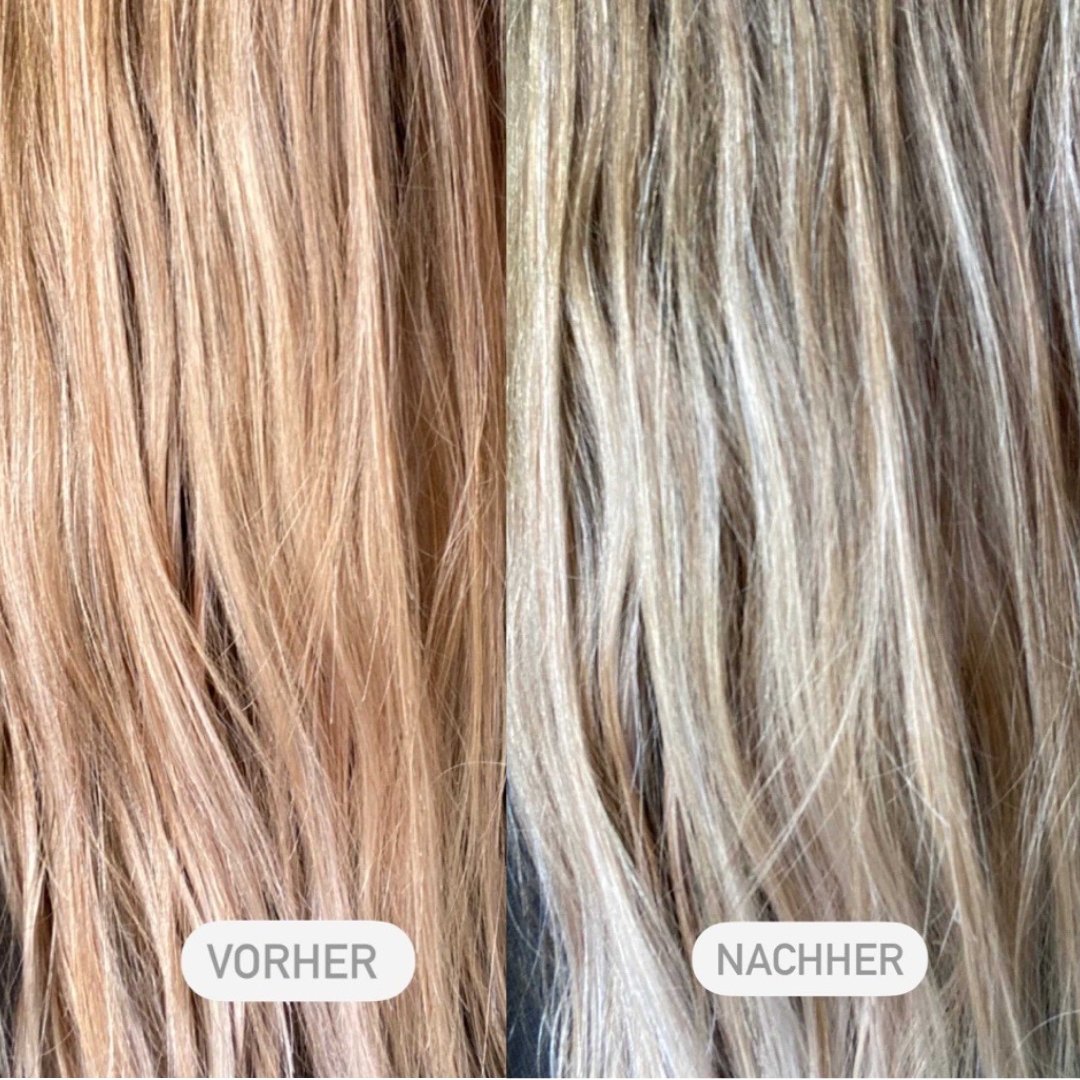 Sølv silver shampoo before/after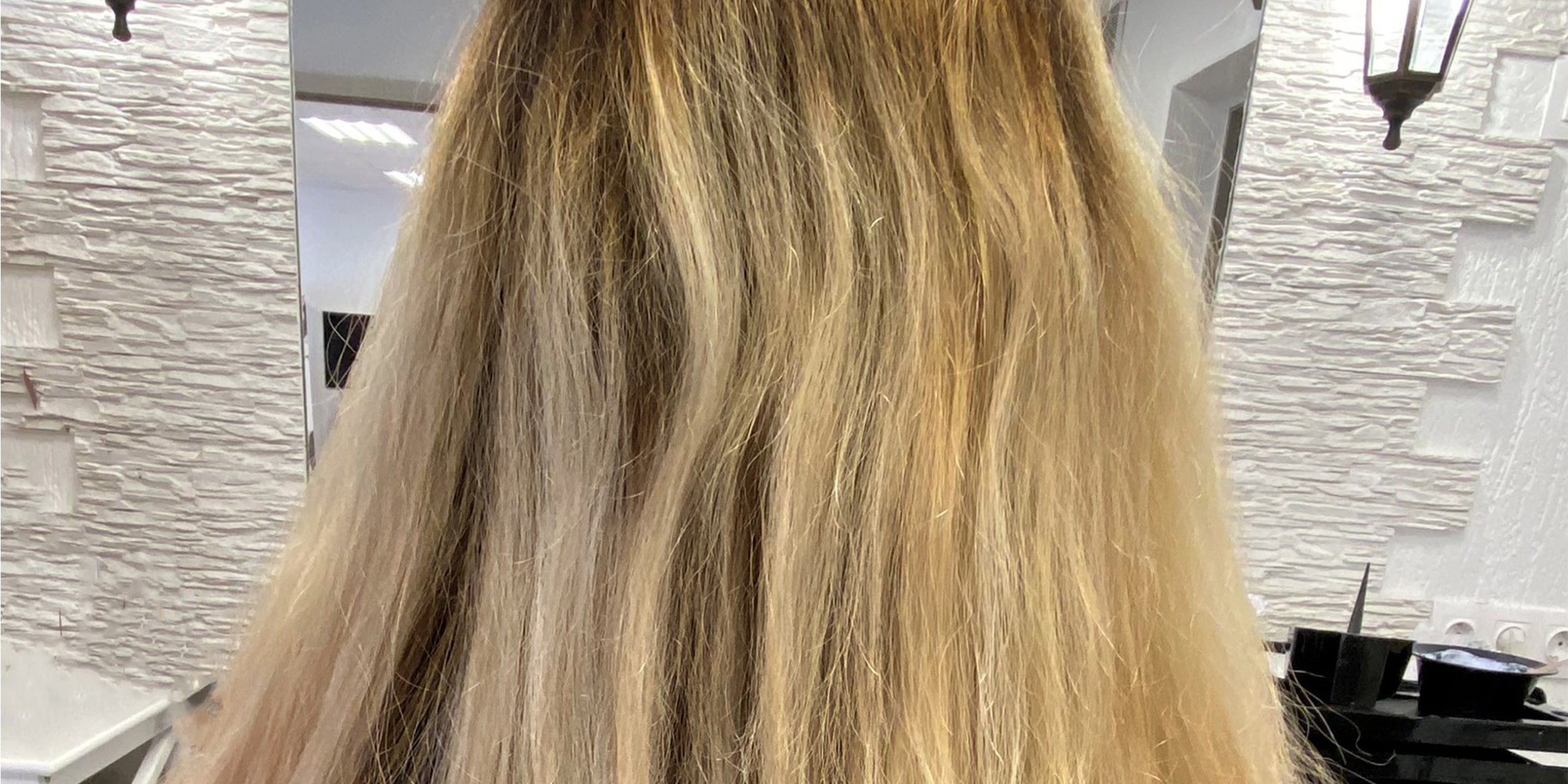 Discover the secret, natural blonde, bleached or gray hair with our Sølv silver shampoo.
Say yellow tinge, red stitch and orange sting away and turn your hair into a cool, matt sound. Our highly concentrated silver shampoo without a silicone is rich in nourishing ingredients and color pigments that give your hair a fresh, cool nuance and remove the unwanted yellow tinge after the first application.
The special thing about our silver shampoo against yellow tinge is that in addition to its color effects, it also makes your hair supple and fresh. The contained anti-yellow pigments ensure a fresh-vom hairdresser feeling and a cool tone. As long as you have a light yellow tone in your hair, our silver shampoo is suitable for all hair colors, including bleached, brown, red and gray hair!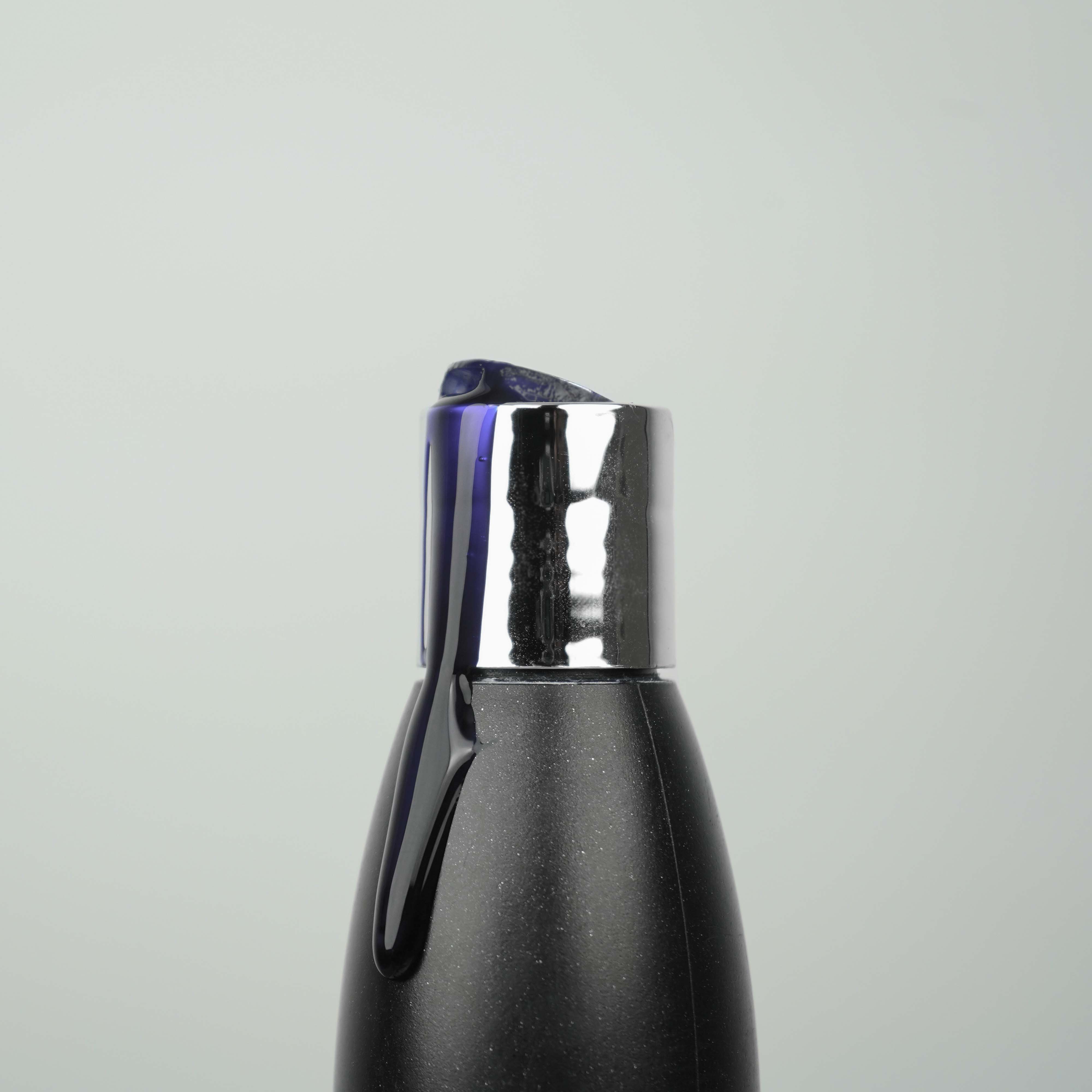 The use of our silver shampoo is simple and uncomplicated.
Discard a walnut -sized amount of the shampoo in your hands, apply it to your scalp and massage it. Depending on the desired intensity, you can vary the exposure time between 2-4 minutes. Our genuine tip: Mix the silver shampoo against yellow tinge with your regular care shampoo to gradually build up the effect.
With our Sølv silver shampoo you can effectively remove yellow stitches, red stitches and orange stitches. The violet pigments in the shampoo ensure a matte effect and give your hair a cool tone. Our silver shampoo is suitable for all hair colors and lets your hair shine in new splendor. Now discover the nourishing and color neutralizing properties of our silver shampoo and finally say goodbye to yellow tinge, red stitch and orange sting!

need help?
Frequently asked questions about Sølv Silberhampoo
No.

Due to its purple pigmentation, the Sølv only works yellow in the complementary color. So your hair should contain yellowish color pigments. The hair color spectrum ranges from dark blonde to gray. Stripes can also be influenced by the Sølv and displaced. :)
We always recommend starting a minute with a low exposure time. Over time, of course, you can approach yourself and let it work for longer if desired.
In any case! Like to use the silver shampoo as a base and then use another care shampoo. Alternatively, you can mix the Sølv with another care shampoo in advance.
If you leave a silver shampoo too long in your hair, your hair can get a purple stitch. But don't worry, that is usually not permanent. :) A laundry with a cleaning shampoo should fix the problem quickly. :)
If you need a little longer for the application, it recommends using one -off gloves. Otherwise, the discoloration should disappear after a few hand washes. :)
Sehr zu empfehlen
Wunderschöne Haarfarbe und pflegt gleichzeitig,
Bestes Shampoo für Blondinen
Mit diesem Shampoo kann man sein blond wieder auffrischen und sich den Friseur sparen. Super gegen Gelbstich !
Hält was versprochen wird
Pflegt die Haare nach einer Blondierung sehr schön. Die Haare fühlen sich nach dem waschen kräftig an und lassen sich gut frisieren.