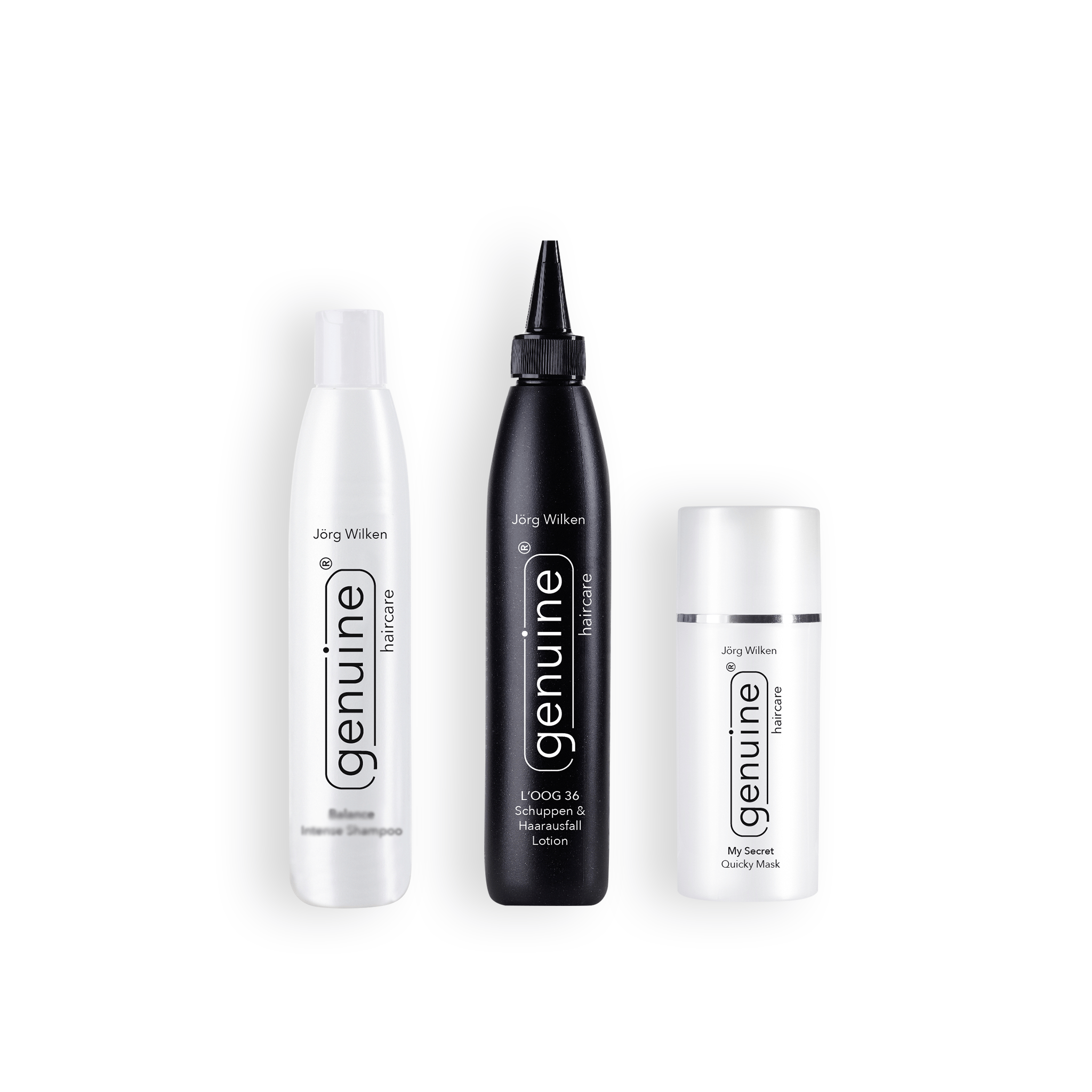 grow & keep it.
30 days of money-back guarantee
Our savior in need in the event of hair loss is our Loog 36 lotion. Contained follicusian significantly reduces hair loss and promotes hair growth.

Your scalp forms the basis for healthy hair growth. Therefore, in the event of problems with hair loss, your shampoo also plays a crucial role, because it cleans and maintains your scalp.
You don't know which of our shampoos is ideal for you? Then take a look at our Shampoo Guide!

To keep your hair healthy and prevent hair damage or to build it up again, a mask is ideal. The My Secret Quicky Mask provides your hair in just 60 seconds with all the necessary nutrients and reduces Haabruch.
Set includes

1. Shampoo of your choice - original price: € 22
2. Loog 36 Lotion - original price: 30 €
3. My Secret Quicky Mask - original price: 30 €
How you use me

1. Foam the shampoo in your hand beforehand and then distribute it in the hair. Finally wash
2. Only distribute the mask into the lengths and tips and let it take effect. Then rinse.
3. The Loog Lotion adapts to your routine because it is versatile in the application. We recommend the following examples:
1.) Use after your hair washing
2.) Use 10-20 minutes before your hair washing
3.) In acute cases, we recommend the application before going to bed so that the product and scalp have time and calm to have.
In all examples, it is best to part the hair into three areas and with the thin opening of the Loog straight away over the scalp and massage it in gently.
Article details

Vesand weight: 0.73 kg
Contents: 600.00 ml
Dimensions (length × width × height): 5.00 × 5.00 × 25.00 cm
Is the product suitable for me?
SHIPMENT

The goods are delivered worldwide.

Shipping costs (incl. VAT)
Deliveries in Germany (Germany):
DHL GOGREE (climate -neutral) 5.00 € < BR/> We deliver free of charge from an order value of € 40.00. , 90 €

other countries in the world: € 34.00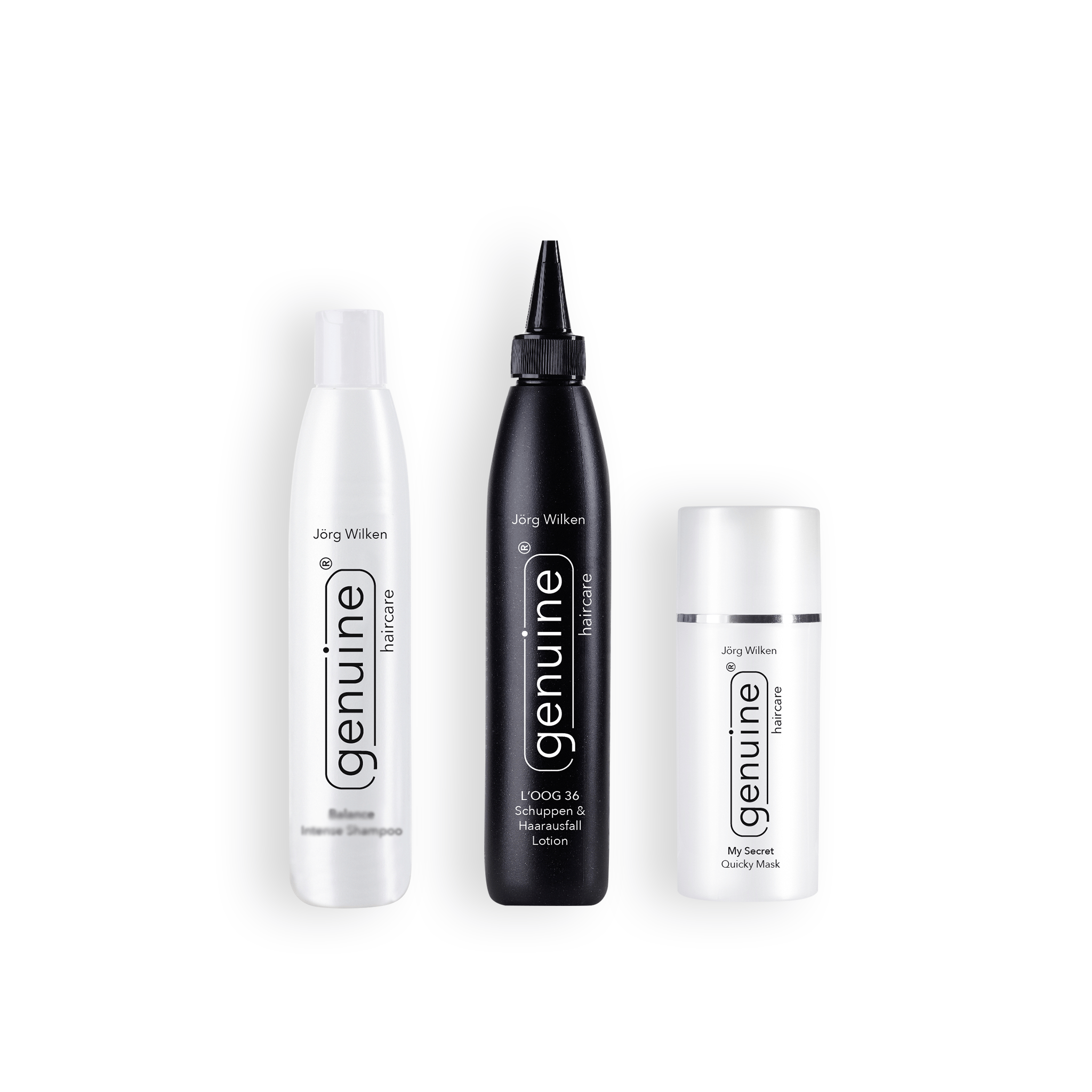 grow & keep it.
Sale price

60,00 €
Regular price

82,00 €
Choose options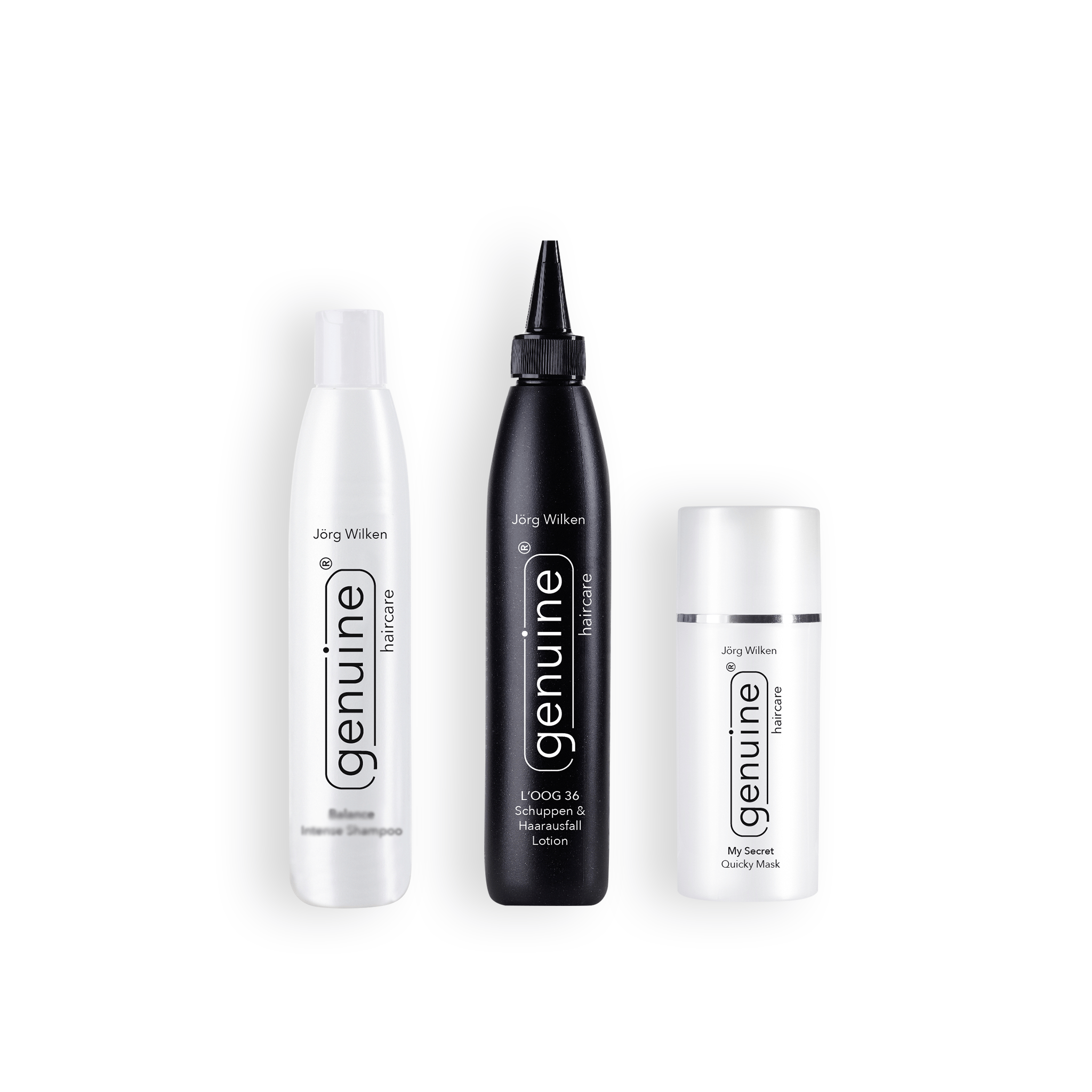 Toll
Haarausfall bereits nach der 1. Anwendung stark verringert.
Meine trockenen Haarspitzen fühlen sich wieder gesund an
Einfach toll!
Tolle Produkte die auch gut riechen 😊
Wellness für meine Haare
Ich liebe diese Produkte und man merkt meinen Haaren auch die Wohltat an. Sie sehen sehr viel gesünder aus, glänzen und duften gut.
Klare Kaufempfehlung! Mich habt ihr jedenfalls stark überzeugt!