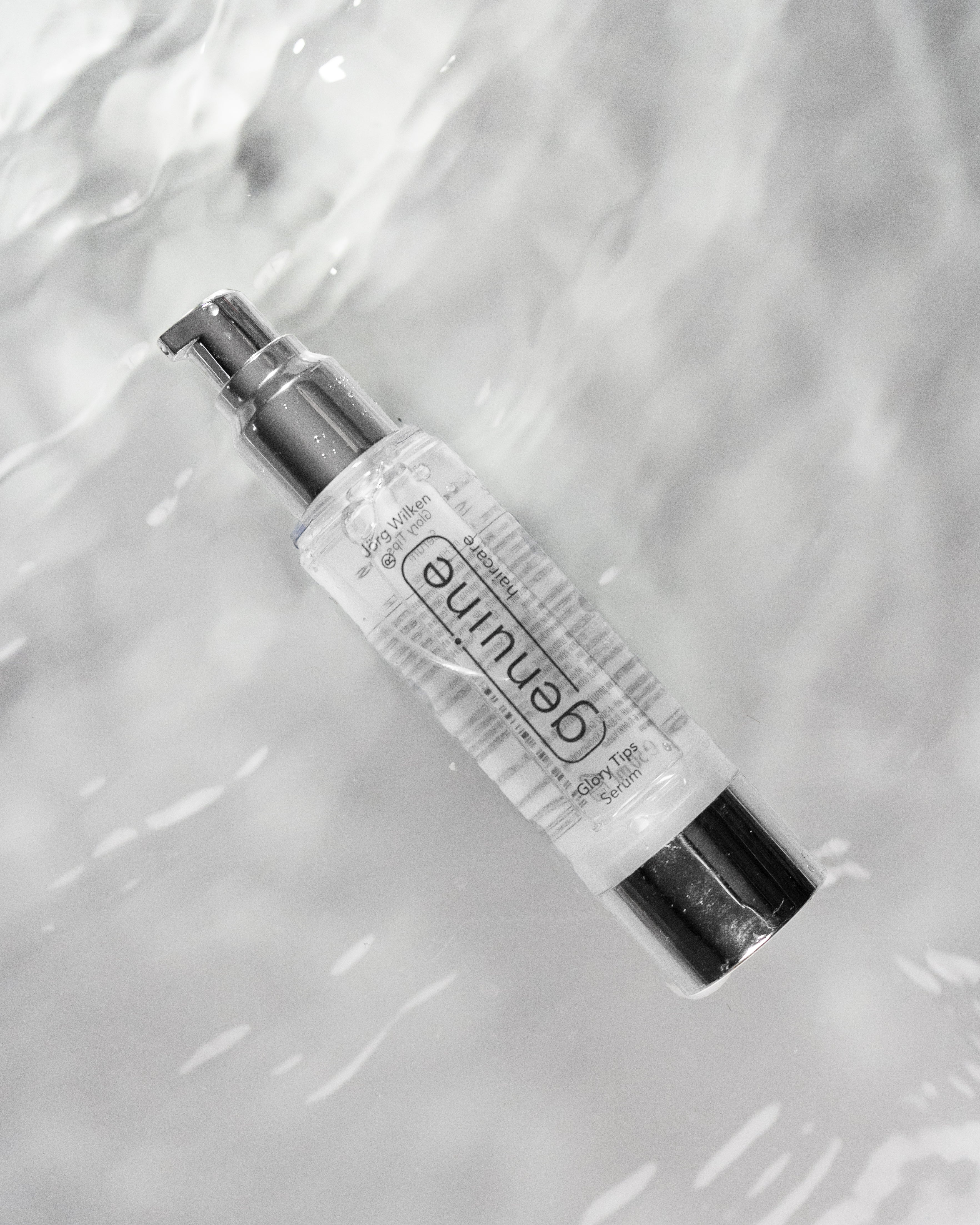 too dry.
30 days of money-back guarantee
Our handmade Care Brush brush glides gently and without ziepen through your hair. It loosens any nodes and works against electrical charging due to the natural materials used so that your hair does not fly. The brush has soft soft pins that massage your scalp while brushing and thereby promote blood circulation and hair growth. In addition, real wild boar bristles degenerate the approach and ensure a natural shine and protection of your lengths and tips!

Our Wet & Shine Leave-in Conditioner is your loyal companion to protect your hair clearly, dry your hair from drying out, from hair dryer, from UV rays and from being roughened by clothing and hats. This protects the inside of the hair so that moisture and nutrients are kept in the hair and you carefree on your hair.

If you want to work with heat during styling, our glory is by your side. Whether with smoothing iron or curling iron - your hair no longer fears heat!
In particular for the care of your lengths and tips, our Glory Tips offers you everything your hair wants. It is a hair oil and at the same time a full -fledged heat protection.

If you use it like a classic hair oil, it gives a great shine and a nice feeling of hair. Already with the first application, it rejuvenates your hair, moves in immediately and leaves a magical-long fragrance.

Set includes

1. Care Brush brush - original price: € 42
2. Wet & Shine Leave-in Conditioner-original price: 30 €
3. Glory tips hair oil & heat protection - original price: 38 €
How you use me

1. Before use, shake the Wet & Shine Leave-in Conditioner properly and then spray sparingly. First work gently into the tips and then into the lengths to approx. Ear height. The Leave-in can be used in dry and in the towel-moist hair.

2. With the Care Brush brush, brush the bottom parts of the hair so as not to tighten any knots. Then brush down from the approach to the pointed - so you straighten the scale layer in one direction, which creates a beautiful shine. If your hair is still moist, you can take a hair dryer because the brush is heat -resistant.

3. When finish our Glory: Spread 1-2 pump bumps in your hands, remove generous strands from the hair and screw it into the tips with your fingers, then gently knead into the tips - so you dose our glory perfectly. Should individual hairs or baby hair stand out, the palms scattered over the top hair with the palms.
Is the product suitable for me?
SHIPMENT

The goods are delivered worldwide.

Shipping costs (incl. VAT)
Deliveries in Germany (Germany):
DHL GOGREE (climate -neutral) 5.00 € < BR/> We deliver free of charge from an order value of € 40.00. , 90 €

other countries in the world: € 34.00
too dry.
Sale price

90,00 €
Regular price

110,00 €
Choose options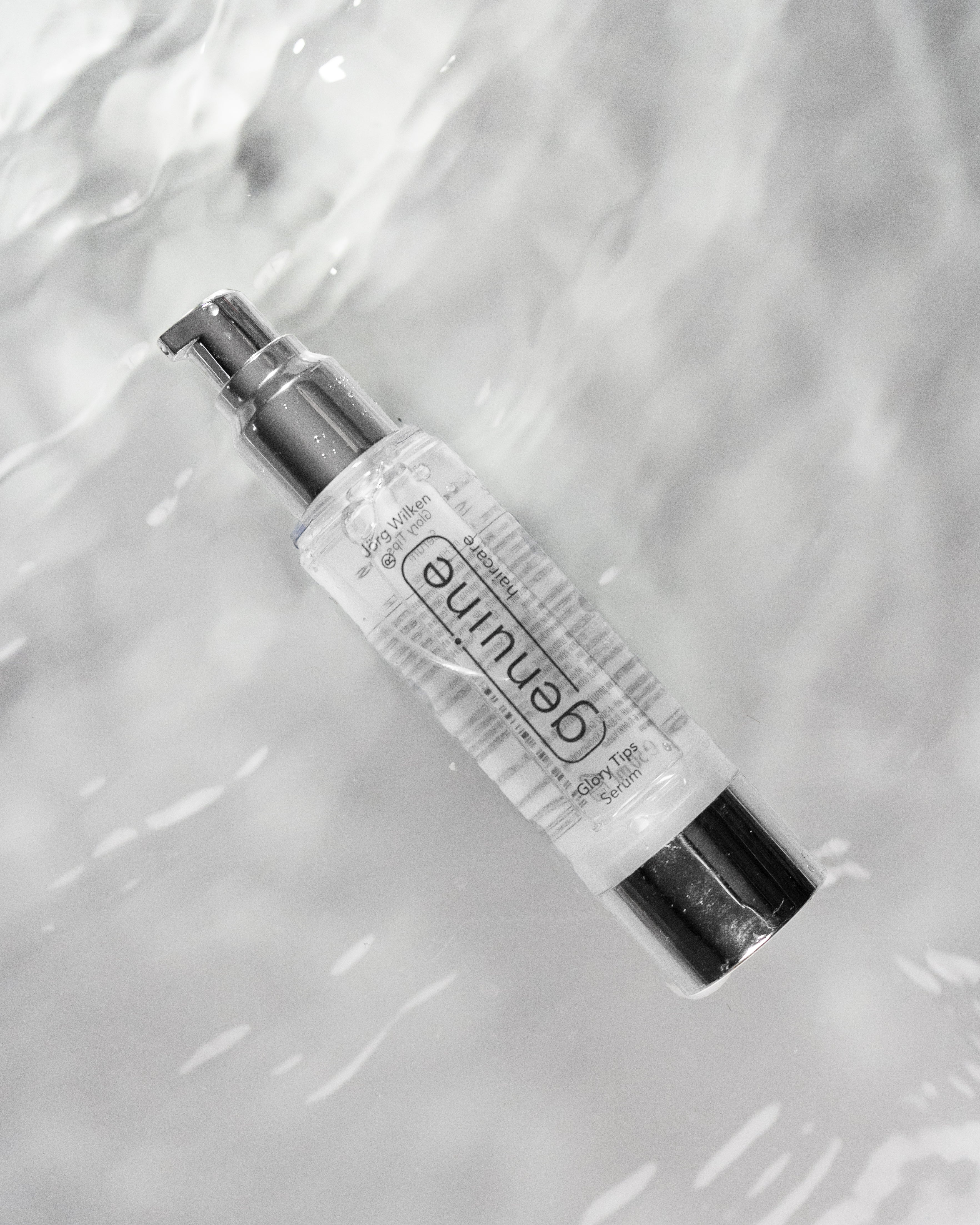 too dry.
Sale price

90,00 €
Regular price

110,00 €
Endlich gefunden :)
In meine Haarberatung sind mir unter anderem diese Produkte empfohlen worden. Die Haarbürste ist die erste, mit welcher ich problemlos durch die Haare komme ohne Haare auszureisen. Das Öl ist ein Gamechanger :) Der Geruch ist schon mega und dann endlich ein Öl welches keinen fettigen Film in meinen Haaren hinterlässt. Bei anderen Ölen hätte ich direkt wieder die Haare waschen können. Zuletzt zum leave-in-conditioner. Super easy in der Anwendung und perfekte Pflege. Die Haare lassen sie super kämmen und werden nicht "fettig" davon. Ich bin top zufrieden mit diesen drei Produkten.